Main content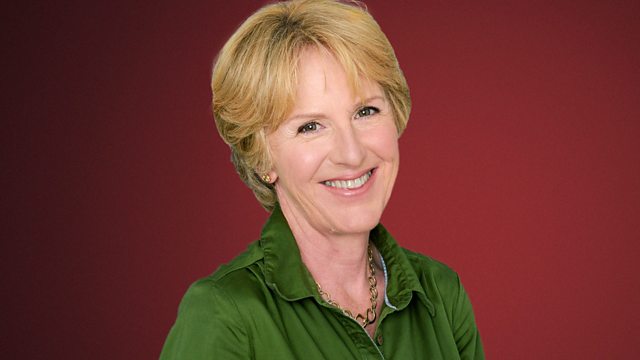 Sibelius's Symphonies No 1 and No 5 from Swedish Radio
Catriona Young begins Through the Night with performances of Sibelius's Symphonies No 1 and No 5 from Swedish Radio. The programme also includes works by Chopin, Ravel and Handel.
Catriona Young presents performances of Sibelius's first and fifth symphonies from Swedish Radio.
12:31 AM
Jean Sibelius (1865-1957)
Symphony no 1 in E minor, Op 39
Swedish Radio Symphony Orchestra, Jukka-Pekka Saraste (conductor)
1:08 AM
Jean Sibelius (1865-1957)
Symphony no 5 in E flat major, Op 82
Swedish Radio Symphony Orchestra, Daniel Blendulf (conductor)
1:40 AM
Norman, Ludvig (1831-1885)
String Quartet in C major (Op.42) (1871)
Bernt Lysell (violin), Per Sandklef (violin), Thomas Sundkvist (viola), Mats Rondin (cello)
2:11 AM
Chopin, Frédéric (1810-1849)
Mazurkas (No.1 in G major, Op.50/1; No.2 in C minor, Op.56/3; No.5 in A flat major, Op.17/3; No.4 in A minor, Op.17/4; No.5 in C Major, Op.67/3; No.6 in C major, Op.56/2)
Sana Villerusa (piano)
2:31 AM
Auletta, Domenico (1723-1753)
Concerto for harpsichord and strings in C major
Enrico Baiano (harpsichord), Cappella della Pieta de'Turchini, Antonio Florio (conductor)
2:50 AM
Vivaldi, Antonio [1678-1741]
Gloria, cantata for soloists, mixed choir and orchestra in D major (RV.589)
Ann Monoyios (soprano), Matthew White (countertenor), Colin Ainsworth (tenor), Tafelmusik Chamber Choir, Tafelmusik Baroque Orchestra, Ivars Taurins (conductor)
3:18 AM
Bach, Johann Sebastian (1685-1750)
Capriccio in B flat, BWV.992 ('Sopra la lontananza del suo fratello dilettissimo')
David Kadouch (piano)
3:29 AM
Mozart, Wolfgang Amadeus (1756-1791)
Le Nozze di Figaro, Act 4: Susanna's aria 'Deh vieni, non tardar'
Irma Urrila (soprano), Finnish Radio Symphony Orchestra, Okko Kamu (conductor)
3:34 AM
Verdi, Giuseppe (1813-1901)
Overture from La Forza del Destino
Royal Concertgebouw Orchestra, Riccardo Chailly (conductor)
3:42 AM
Dutilleux, Henri (b.1916)
Sonatine
Duo Nanashi: Line Møller (flute); Aya Sakou (piano)
3:52 AM
Ravel, Maurice (1875-1937)
Chants populaires (Popular songs)
Catherine Robbin (mezzo-soprano), André Laplante (piano)
4:05 AM
Bach, Carl Philipp Emanuel (1714-1788)
Trio sonata in A major for flute, violin and continuo (Wq.146/H.570)
Les Adieux
4:19 AM
Handel, Georg Frideric (1685-1759)
Il Pastor Fido, ballet music
English Baroque Soloists, John Eliot Gardiner (conductor)
4:31 AM
Strauss, Richard (1864-1949)
Die schweigsame Frau - potpourri
Toronto Symphony Orchestra, Andrew Davis (conductor)
4:35 AM
Grainger, Percy (1882-1961)
To a Nordic Princess
Leslie Howard (piano)
4:42 AM
Elgar, Edward (1857-1934)
4 Choral Songs (Op. 53)
BBC Symphony Chorus, Stephen Jackson (conductor)
4:57 AM
Debussy, Claude (1862-1918)
Prélude à l'après-midi d'un faune
Andrew Nicholson (flute), BBC National Orchestra of Wales, Thierry Fischer (conductor)
5:10 AM
Traditional, arranged by Petrinjak, Darko
6 Renaissance Dances
Zagreb Guitar Trio: Darko Petrinjak, Istvan Romer, Goran Listes (guitars)
5:21 AM
Haydn, Joseph (1732-1809), arr. Salomon
Symphony No.90 in C major (H.1.90) arranged by Salomon for 5 instruments and piano ad lib
Schönbrunn-Ensemble Amsterdam: Marten Root (flute), Johannes Leertouwer (violin), George Wilms (violin), Irmgard Schaller (viola), Viola de Hoog (cello), Leo van Doeselaar (fortepiano)
5:43 AM
Schumann, Robert (1810-1856) arr. Stefan Bojsten
Hör' ich das Liedchen klingen - from Dichterliebe (Op.48 No.10) arranged for baritone, piano, violin & cello
Olle Persson (baritone), Dan Almgren (violin), Torleif Thedén (cello), Stefan Bojsten (piano)
5:48 AM
Schubert, Franz (1797-1828)
Piano Sonata No.15 in C major (D.840)
Alfred Brendel (piano)
6:08 AM
Bantock, Granville [1868-1946]
Celtic symphony for strings and 6 harps
BBC Symphony Orchestra, Sakari Oramo (conductor).
Credits
| Role | Contributor |
| --- | --- |
| Performer | BBC Symphony Chorus |
| Performer | BBC National Orchestra of Wales |
| Performer | BBC Symphony Orchestra |