Main content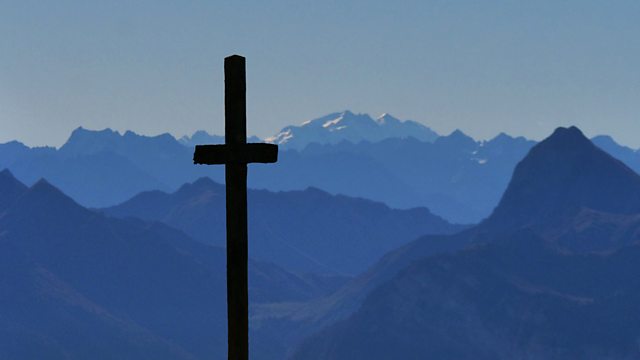 Following the medieval pilgrim route, the Via Francigena, the author reaches the River Po, where a boatman has revived the ancient tradition of ferrying pilgrims across.
An epic journey, but also an intimate one. After several years of mental illness, Guy Stagg set off one morning, from London, to walk to Canterbury. Ill-prepared and not entirely clear why he was doing this, he nevertheless got there. Exhausted, he lay beneath the Cathedral walls and then decided to continue. A few months later, on New Year's Day, 2013, he set out from Canterbury to follow the paths of the medieval pilgrims to Jerusalem.
Ten months and 5,500 kilometres later, he arrived.
This is the story of his walk. Danger and physical hardship lay in his path but he was also haunted by the memories that he sought to flee and ambushed by echoes of his breakdown.
In five extracts from his account, this reading follows some of his experiences through snow and storm across the Alps, among other pilgrims in Italy, despairing and alone in Greece, and finally to the incessant rounds of competing worship in Jerusalem.
It's a journey through the pathways of faith and recovery towards healing and understanding.
In this third episode, Guy meets some other pilgrims and also battles with the temptation to break the rules.
Written by Guy Stagg
Read by Jonathan Bailey
Abridged by Jill Waters and Isobel Creed
Produced by Jill Waters
A Waters Company production for BBC Radio 4.
Credits
| Role | Contributor |
| --- | --- |
| Reader | Jonathan Bailey |
| Author | Guy Stagg |
| Abridger | Jill Waters |
| Abridger | Isobel Creed |
| Producer | Jill Waters |