Main content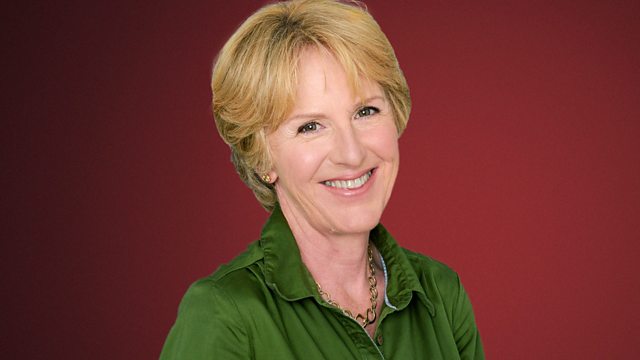 Verdi's Requiem
Catriona Young presents a performance of Verdi's Requiem by the Warsaw Philharmonic Orchestra conducted by Krzysztof Penderecki.
Catriona Young presents a performance of Verdi's Requiem with the Warsaw Philharmonic Orchestra conducted by Krzysztof Penderecki.
12:31 AM
Verdi, Giuseppe [1813-1901]
Requiem
Maria Luigia Borsi (soprano), Tea Demurishvili (mezzo-soprano), Gianluca Zampieri (tenor), Nikolay Didenko (bass), Warsaw Philharmonic Chorus, Warsaw Philharmonic Orchestra, Krzysztof Penderecki (conductor)
1:53 AM
Brahms, Johannes (1833-1897)
4 Ballades for piano, Op.10
Paul Lewis (piano)
2:16 AM
Kainz, (Leonhard) Joseph (1738-1813)
Harpsichord Concerto in C major
Linda Nicholson (harpsichord), Florilegium Collinda
2:31 AM
Hannikainen, Ilmari (1892-1955)
Piano Concerto, Op.7
Arto Satukangas (piano), Helsinki Radio Symphony Orchestra, Petri Sakari (conductor)
3:05 AM
Stenhammar, Wilhelm (1871-1927)
String Quartet No.4 in A minor, Op.25
Oslo String Quartet
3:42 AM
Vaughan Williams, Ralph [1872-1958]
Silence and Music - madrigal for chorus
BBC Singers, Bo Holten (conductor)
3:48 AM
Fauré, Gabriel (1845-1924)
Nocturne in C sharp minor, Op.74
Stéphane Lemelin (piano)
3:57 AM
Nørgård, Per (b. 1932)
String Quartet No.1 ('Quartetto breve')
Danish String Quartet
4:05 AM
Kurpinski, Karol (1785-1857)
Dwie Chatki (Two Huts)
Sinfonia Varsovia, Grzegorz Nowak (conductor)
4:14 AM
Handel, Georg Frideric (1685-1759)
Sonata in F major, Op.1 No.5 (HWV.363a)
Louise Pellerin (oboe), Dom André Laberge (organ - 1999 Karl Wilhelm at the abbey church Saint-Benoît-du-Lac, Québec, Canada)
4:22 AM
Hoof, Jef van (1886-1959)
Willem de Zwijger - overture
Belgian Radio and Television National Philharmonic Orchestra, Fernand Terby (conductor)
4:31 AM
Svendsen, Johan (1840-1911)
Norwegian Artists' Carnival, Op.14
Norwegian Radio Orchestra, Ari Rasilainen (conductor)
4:38 AM
Roussel, Albert (1869-1937)
3 pieces for piano, Op.49
Mats Jansson (piano)
4:47 AM
Barber, Samuel [1910-1981]
Dover Beach, Op.3
Urszula Kryger (Mezzo Soprano), Royal String Quartet
4:56 AM
Eccles, Henry [?1675-?1745]
Sonata for double bass, strings and continuo
Joel Quarrington (double bass), Members of the Toronto Symphony Orchestra, Eric Robertson (harpsichord), Timothy Vernon (conductor)
5:05 AM
Beethoven, Ludwig van (1770-1827)
8 Variations on Mozart's 'La ci darem la mano', Wo0.28, arr. for oboe and piano
Hyong-Sup Kim (oboe), Ja-Eun Ku (piano)
5:15 AM
Mozart, Wolfgang Amadeus (1756-1791)
5 movements from "Les petits riens" ballet music, K.299b
Danish Radio Sinfonietta/DR, Adám Fischer (conductor)
5:25 AM
Korngold, Erich Wolfgang (1897-1957)
5 Lieder, Op.38
Daniela Lehner (mezzo-soprano), Jose Luis Gayo (piano)
5:36 AM
Abel, Carl Friedrich (1723-1787)
Flute Concerto in E minor, Op.6 No.2
Karl Kaiser (transverse flute), La Stagione Frankfurt, Michael Schneider (director)
5:52 AM
Debussy, Claude [1862-1918]
Cello Sonata in D minor
Henrik Brendstrup (cello), Tor Espen Aspaas (piano)
6:05 AM
Mendelssohn, Felix (1809-1847)
A Midsummer Night's Dream - incidental music, Op.61
Danish National Radio Symphony Orchestra, Michael Schønwandt (conductor).
Credit
| Role | Contributor |
| --- | --- |
| Performer | BBC Singers |