Main content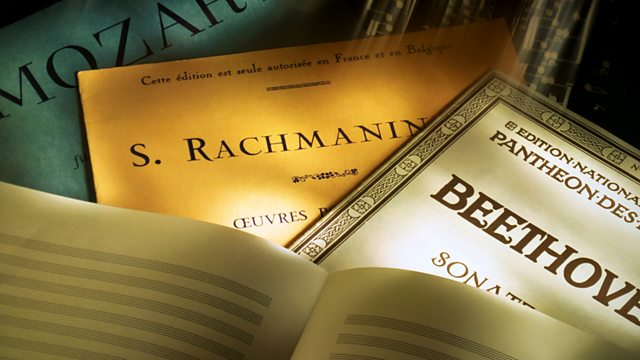 Ethel Smyth: The Wreckers
A hundred years on from the first step towards full female suffrage in Britain, Frances Fyfield celebrates with the manuscript of Ethel Smyth's most important opera, The Wreckers.
Ethel Smyth's Opera The Wreckers was first performed in Leipzig in 1906 before a limited number of productions in pre First World War Britain. However, the Overture was a perennial favourite at the BBC proms from 1913 to well after the 2nd World War.
The handwritten manuscript of the Opera, in three handsome volumes, is held at the British Library and Frances Fyfield is joined there by conductor Odaline de la Martinez and tenor Justin Lavender, both of whom performed the Opera at a BBC Prom performance in 1994. With them is the scholar Dr Sophie Fuller and the British Library's head of Music Manuscripts Richard Chesser.
Unlike many of the manuscripts that have appeared on Tales from the Stave over the years, Smyth's Opera has not had the benefit of a final critical edition which gathers all her thoughts over the years of composition and initial performance. There's a fair amount of detective work to be done in working out how many changes she made to the score after the first performance in Leipzig and the subsequent ones in London, but what is abundantly clear from the busy hand and heavily worked pages, is that this was a work written with passion and confidence and the notes at the end, clearly a response to hearing it, are evidence of a figure who was striving against the odds.
As well as the boisterous, seascape inspired music and the gentler folk melodies, there's material which may well have inspired later works by Benjamin Britten.
Ethel Smyth's life and the decline in her music making as her hearing failed may have much to do with the limited attention her music gets today. However for her champions there is ample evidence in the British Library Archive to suggest that people should look, and more importantly hear again the work of this pioneering figure.
Producer: Tom Alban.
Last on