Main content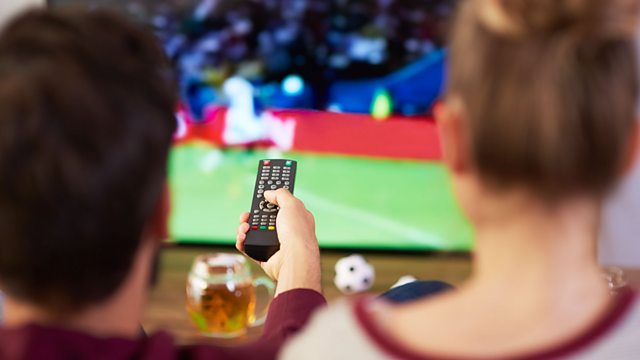 World Cup gambling adverts, Concert tickets, Wind power
Consumer news and issues. Are there too many gambling advertisements on TV during the World Cup?
Viewers of the World Cup have noticed there's a lot of gambling adverts on TV during the commercial breaks. We've been counting how many. Matt Zarb-Cousin from the Campaign for Fairer Gambling and Craig Jones from the Advertising Standards Authority discuss what the rules are and consider if there are too many.
Big music acts like Beyonce & Jay Z, Taylor Swift and The Rolling Stones are struggling to sell out their tours leaving stadiums with empty seats. Are they just setting the prices too high?
We have the latest on House of Fraser's attempt to secure a Company Voluntary Arrangement (CVA) which would allow the business to keep operating but close 31 of its 59 stores.
The government is launching an inquiry into the sustainability of the fashion industry, looking into how cheap, fast fashion affects the environment. Dr Patsy Perry, senior lecturer in fashion marketing at the University of Manchester joins Peter to discuss the environmental impact of where we buy our clothes.
We visit the Renewables UK conference in Manchester to find out where the UK is with generating energy from wind.
Presenter: Peter White
Producer: Lydia Thomas.
Chapters
WORLD CUP GAMBLING ADVERTS

There is a gambling advert in 95% of the ad breaks during the World Cup on ITV

Duration: 08:36

FASHION SUSTAINABILITY

The Environmental Audit Committee investigates the sustainability of the fashion industry

Duration: 05:16

WIND POWER

Our reporter speaks to major players in the wind industry at the Renewables UK Conference

Duration: 07:31

CONCERT TICKETS

Why are tickets to some of the most expensive arena gigs being given away for free?

Duration: 07:00

AMAZON AND WASTE REGULATIONS

Amazon has been accused of not doing enough to ensure sellers comply with recycling laws

Duration: 05:39

HOUSE OF FRASER

Will House of Fraser survive? Are there any new ideas on the high street?

Duration: 04:18