Main content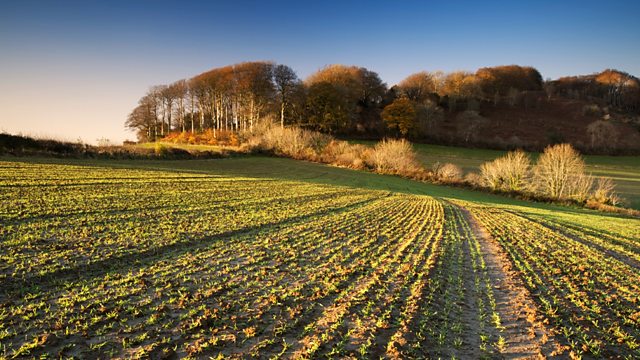 Welsh Farming, Brexit Competition, Glass Milk Bottles and British Flowers.
The latest news about food, farming and the countryside. Cash for farming in Wales, Post-Brexit imports, the 'Blue Planet' effect on milk, and the UK flower trade.
Three million pounds is being given to help Welsh farming during the Brexit process. The First Minister of Wales, Carwyn Jones, has earmarked the funding to support the red meat and fisheries industries.
It's being claimed British farmers are facing overseas competition as international food firms eye the UK market post-Brexit. The head of agriculture and food at HSBC, Allan Wilkinson, says he has been contacted by companies wanting to do business here as we leave the EU.
Are we seeing a return to the old glass bottle 'pinta'? Dairy farmers who sell milk in glass bottles from vending machines have told us they are experiencing the "Blue Planet effect". They say the increase in sales is down to people wanting to use less plastic after watching David Attenborough's recent groundbreaking BBC series.
The season for Flower Shows is underway at a crucial time for the floristry industry. The majority of cut flowers are imported but British growers say they are are fighting back, helped by the rise in popularity of flowers which can be grown here.
Presented by Charlotte Smith.
Produced by Vernon Harwood.