Main content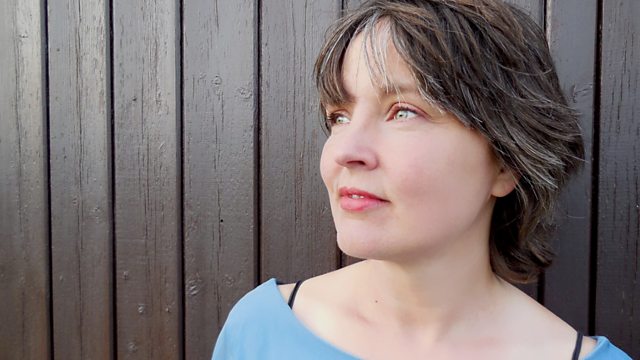 Divine Recognition
Dr Sarah Goldingay looks to the natural world for 'noetic' experiences and encounters with the divine.
Dr Sarah Goldingay argues that we don't need to enter religious buildings to have extraordinary encounters with the divine. She looks to the natural world in search of mystical or "noetic" experiences.
We hear the story of astronaut Edgar Mitchell who believed he had glimpsed divinity when staring back at Earth from space in Apollo 14. Sarah explains that, while the sight of our entire planet is clearly likely to spark a profound reaction, many writers and thinkers have found the divine in the exquisitely small - a grain of sand in the case of William Blake's remarkable poem Auguries of Innocence. Meanwhile, a reading from the 14th century nun and mystic Julian of Norwich describes an encounter with God sparked by the contemplation of a tiny hazelnut.
Drawing on Vaughan Williams' iconic piece The Lark Ascending, Sarah recalls a noetic experience of her own. Walking on a quiet hill in Devon, she came across a skylark singing which then flew upwards dramatically into a darkening sky - a moment she describes as "ecstatic".
Pointing out that profound realisations of the divine in nature are by no means confined to the idyll of an English landscape, Sarah discusses the long tradition of landscape painting and nature poetry within the Zen Buddhist tradition.
Sarah concludes "a grain of sand, a hazelnut, a lark's flight or a mountain's grace remind us that a noetic encounter is closer than we think. Even in the bright lights of a city, we can lift our gaze upward to the celestial beauty that turns above our heads each night to know the connection the depths of our soul has with the depths of the universe".
Presenter: Sarah Goldingay
Producer: Max O'Brien
A TBI production for BBC Radio 4.
Readings
Readings
Title: The Way of the Explorer: An Apollo Astronaut's Journey Through the Material and Mystical Worlds
Author: Edgar Mitchell
Publisher: New Page Books
Title: Auguries of Innocence
Author: William Blake
Publisher: Penguin Classics
Title: Revelations of Divine Love
Author: Julian of Norwich
Publisher: Oxford World's Classics
Title: Twenty Minutes of Reality: An Experience With Some Illuminating Letters Concerning It
Author: Margaret Prescott Montague
Publisher: Forgotten Books
Title: The Prelude
Author: William Wordsworth
Publisher: Penguin Classics
Title: Before the Mountain
Author: Sherry Chayat
Publisher: Butsumon – The Gate of the Buddha