Main content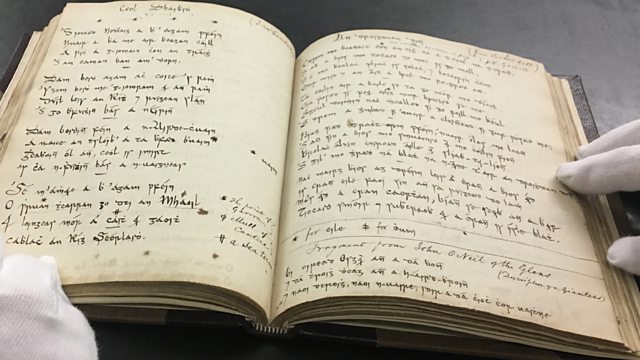 Aird Uí Chuain
Scéal an amhráin cháiliúil seo, cé a chum agus an lorg a d'fhág sé ar phobal an lae inniu. Treasa Bhreathnach looks at the story of an Ulster anthem and its composer.
Aithnítear Aird Uí Chuain go forleathan mar amhrán mór de chuid Chúige Uladh agus Chontae Aontroma go háirithe. Sa chlár fáisnéise seo, téann Treasa Bhreathnach sa tóir ar scéal an amhráin agus ar an té a chum. Is minic a luaítear Seán MacAmbróis mar chumadóir an amhráin ach ní gach duine atá ag teacht leis sin. Cluineann muid fosta faoi thábhacht na caointeoireachta do phobalimircigh na tíre agus dóibh siúd a d'fhág siad ina ndiaidh. Is léiriú de chuid BBC Gaeilge é seo, curtha i láthair agus léirithe ag Treasa Bhreathnach.
The traditional lament Aird Uí Chuain is widely recognised as one of the anthems of Ulster and of County Antrim in particular. In this documentary, Treasa Bhreathnach goes in search of the story behind the song and its composer. John McCambridge is often referenced as the composer, but not everyone shares that opinion. We also hear in this programme about the importance of laments like Aird Uí Chuain to the lives of emigrants and to those they left behind. This is a BBC Gaeilge production, presented and produced by Treasa Bhreathnach.