Main content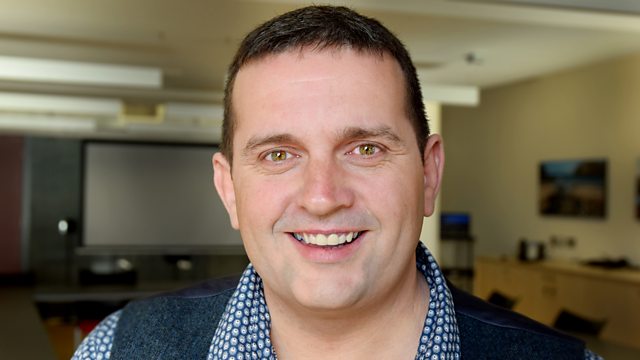 12/06/2018
Ceòl agus fealla-dhà! Sùil air spòrs ionadail, nàiseanta agus eadar-nàiseanta. Music and entertainment with Derek 'Pluto' Murray along with his 'Musical Links'. @DerekPluto.
Ceòl, spòrs agus fealla-dhà air ur slighe dhachaigh. Am-measg na bhitheas air a' phrògraim, bidh Derek a' cluich 3 òrain a' mìneachadh 'ceanglaichean ciùil' agus tha agaibhse ri obrachadh a-mach dè an ceangal eatarra. Ma tha sibh airson òran a chluinntinn neo fiosrachadh a chur gu Derek, fàgaibh teachdaireachd air ar duilleag Facebook, tweet gu @DerekPluto, post-dealain gu pluto@bbc.co.uk no fònaibh an asgaidh air 08000 967 050.
Entertainment and the latest news to see you home with Derek 'Pluto' Murray. Tonight Derek will play 3 tracks which are connected. Can you determine the link between the 3 songs? It literally could be anything! If you want to hear a song on the show, get in touch via our Facebook programme page, tweet @DerekPluto, e-mail pluto@bbc.co.uk or freephone: 08000 967050.