Main content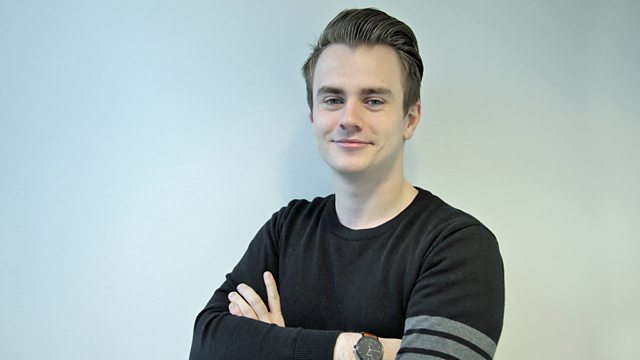 Calum Macdonald stands in. Bullying, Impulse Buys and Saving Mammals
Calum Macdonald stands in and gets to the heart of the stories making the news. How has bullying impacted on your adult life?
Today is Stand Up To Bullying Day which was founded by HRH the Duke of Cambridge. Research from Diana Awards released today indicates that bullying doesn't stop after school, as over one in four experience bullying in the workplace. According to figures nearly three quarters of adults, who have experienced bullying at school, said their confidence had been affected as a result.
How has bullying impacted on your adult life?
Also on the show
CHILD FREE
The people who choose not to have children 'for the good of the planet'. Anna Hughes is an Environmentalist, Joe Gray and his wife have chosen to not have children to help the environment. Alistair Currie is Head of campaigns and communications at Population Matters.
CAT'S WEE DAY OOT
Cat Harvey takes us on another Wee Day Oot. This week she's whisking us off to the home of the 'Fairy Tree' - Aberfoyle! Jenn Brown lives and works there.
TAXIS AND DRUNK PEOPLE
There are reports that Uber has applied to introduce technology to their app that will detect whether or not you've had one too many drinks. Adrian Mars is a futurist and technology journalist and Colin Dodds is an Uber driver in Edinburgh and Glasgow.
WWYDW - TIME OUT
Should you give your kids a 'time out' in public? Sue Atkins is the author of Parenting Made Easy, How to Raise Happy Children and Lusi Alderslow is the mother of 12 & 10 year olds.
IMPULSE BUYS
The train driver who spend hundreds of pounds on a 10ft picture of the Forth Bridge - despite having the same view from his window. And the minister from Inverness who is selling his pedal-powered Vauxhall Corsa, he'd hoped to travel the North Coast 500 route in, because he can't get it up hills. Tell us about your worst....and best impulse buys.
MAMMALS
According to new research almost one in five British mammals was at risk of extinction. We hear from the local heroes around Scotland who are doing their bit to protect wild mammals. But what can you do to play your part?
Last on
Broadcast

BBC Radio Scotland News and Current Affairs Programmes