Main content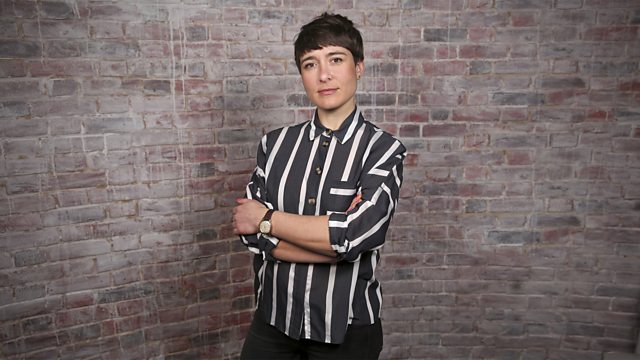 Opera Matinee: Franz Schreker's Die Gezeichneten
Kate Molleson presents a Bavarian State Opera production of Franz Schreker's psychological tragedy Die Gezeichneten, a heady mix of sex, violence and art in 16th-century Genoa.
Kate Molleson presents a Bavarian State Opera production of Franz Schreker's psychological tragedy Die Gezeichneten - "The Stigmatised". A heady mix of sex, violence, deformity and art set in 16th-century Genoa, the opera has been aptly characterised as a kind of cross between The Hunchback of Notre Dame and Stanley Kubrick's Eyes Wide Shut.
Duke Adorno ..... Tomasz Konieczny (bass)
Count Tamare ..... Christopher Maltman (baritone)
Lodovico Nardi ..... Alastair Miles (bass-baritone)
Carlotta Nardi ..... Catherine Naglestad (soprano)
Alviano Salvago ..... John Daszak (tenor)
Guidobaldo Usodimare ..... Matthew Grills (tenor)
Menaldo Negroni ..... Kevin Conners (tenor)
Michelotto Cibo ..... Sean Michael Plumb (baritone)
Gonsalvo Fieschi ..... Andrea Borghini
Julian Pinelli ..... Peter Lobert
Paolo Calvi ..... Andreas Wolf
Capitano di giustizia ..... Tomasz Konieczny
Ginevra Scotti ..... Paula Iancic
Martuccia ..... Heike Grötzinger
Pietro ..... Dean Power
Ein Jüngling ..... Galeano Salas
Dessen Freund, Diener, Ein riesiger Bürger ..... Milan Siljanov
Ein Mädchen ..... Selene Zanetti
Senator 1 ..... Ulrich Ress
Senator 2 ..... Christian Rieger
Senator 3 ..... Kristof Klorek
Dienerin ..... Niamh O'Sullivan
Bavarian State Opera Chorus
Bavarian State Opera Children's Chorus
Bavarian State Opera Orchestra
Ingo Metzmacher (conductor).
Synopsis
16th-century Genoa
Act 1

The young Genoan nobleman Alviano Salvago, hunchbacked and deformed, does not dare dream of the love of women. He wants to donate to the people of Genoa the island paradise called "Elysium" he has created. His friends, a group of dissolute young noblemen, have been using an underground grotto on the island for orgies with young women abducted from prominent Genoan families, and intervene with Duke Adorno to stop the transfer of ownership. One of them, Count Tamare, has set his sights on Carlotta, daughter of the Podestà. Carlotta rejects him, as she is only interested in Salvago, whose soul she wants to paint.
Act 2

Infuriated by Carlotta's rejection, Tamare swears to Adorno that he will take her by force. He also reveals the secret of the grotto to Adorno. Not wanting Salvago to become more popular than himself as a result of the gift, Adorno decides to use the existence of the secret grotto as an excuse to veto the transfer. While Salvago is sitting for Carlotta, she complains that she can't paint his soul if he keeps avoiding looking at her. To which he responds that ugly as he is, he still has the feelings of a man in the presence of a beautiful woman... Eventually Carlotta confesses that she loves him, but faints in his arms as both are overcome with emotion.
Act 3

The citizens of Genoa go to the island for the first time and are awed by what they see. Salvago asks the Podestà for Carlotta's hand in marriage. She evades him, wanders off alone, and in the grotto finally succumbs to Tamare who's wearing a mask. The Duke accuses Salvago of masterminding the abductions. Salvago, beside himself with worry for Carlotta, leads everyone to the underground grotto. Carlotta lies senseless on a bed, while Tamare prides himself on his conquering abilities. Salvago stabs him. Carlotta awakens, Salvago rushes to her side, but with her dying breath she calls for Tamare. Salvago, completely deranged, stumbles over Tamare's body as he makes his way through the stunned crowd.