Main content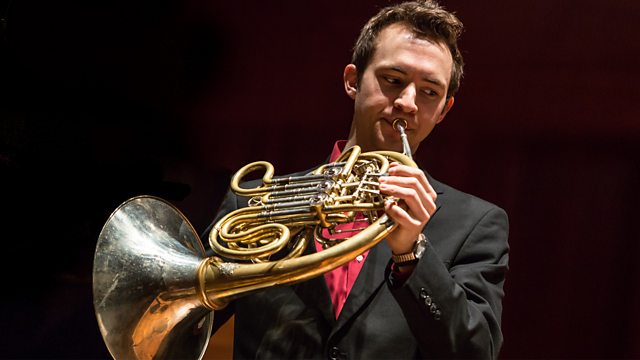 Duparc, Schumann and Dauprat from Fatma Said, Alec Frank-Gemmill and Annelien Van Wauwe
Fatma Said sings Duparc and Alec Frank-Gemmill plays the charming Scottish Airs by Louis Dauprat, who died in 1868.
Current New Generation Artist, Fatma Said sings Duparc and, in advance of her Radio 3 In Concert appearance on Friday night and at the BBC Proms, Annelien Van Wauwe is heard in Schumann's Romances. Also today, a rare outing for some charming Scottish Airs by the horn-player and composer Louis-Francois Dauprat, who died one hundred and fifty years ago this year.
Duparc: Phidylé
Fatma Said (soprano)
Dearbhla Collins (piano)
Schumann: Romances Op.94
Annelien Van Wauwe (clarinet)
Lucas Blondeel (piano)
Louis-Francois Dauprat: Air Ecossais for Horn and Harp, Op.22
Alec Frank-Gemmill (horn)
Eleanor Johnston (harp).