Main content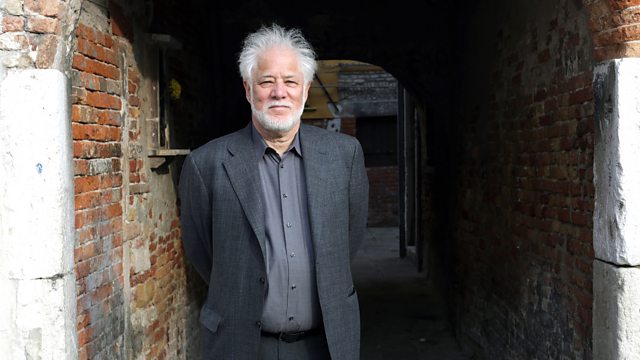 Michael Ondaatje
Ian McMillan is joined by Michael Ondaatje for a special edition of The Verb dedicated to his work.
In an extended interview, the Booker Prize winning poet and novelist Michael Ondaatje sits down with Ian McMillan to discuss the pleasure of naming characters, dark houses as settings, listeners in his fiction, his re-shaping of forms, and the enduring inspiration of music, along with other aspects of his writing process.
Michael is best known for his critically acclaimed novel, 'The English Patient', turned into an Oscar winning film starring Ralph Fiennes and Juliette Binoche, and now on the shortlist for the Golden Man Booker Prize - celebrating the past 50 years of winners.
One of the most important musical ideas that informs Michael's work comes from the jazz musician Ornette Coleman - who said that 'you begin with the territory and what follows is the adventure'. Ian riffs off the 'territory' outlined in Michael's rich and sensuous poem 'Death at Kataragama', and uses its themes to inspire an adventure through his books - starting with his first novel 'Coming Through Slaughter' and including his seventh, 'Warlight' (Cape), set in the aftermath of World War Two.
In this programme, Michael reads 'Death at Kataragama' from his poetry collection 'Handwriting' (Cape), from his novels 'Warlight', 'The English Patient', 'Coming Through Slaughter', and from his memoir 'Running in the Family'. We also hear extracts from 'In the Skin of a Lion' and his afterword to 'The Collected Works of Billy the Kid'.
Presenter: Ian McMillan
Producer: Faith Lawrence