Main content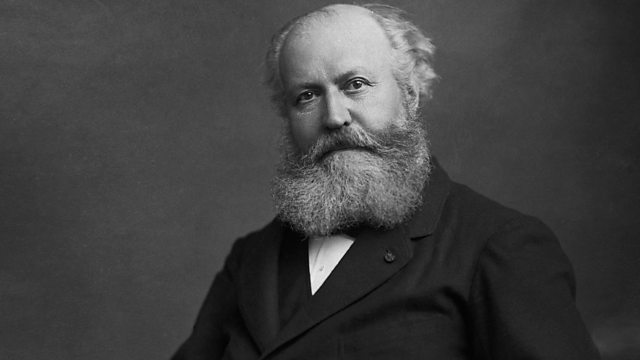 Donald Macleod explores Gounod's late operas, Polyeucte and Cinq-Mars, and considers his contemporaries' view of his music.
Donald Macleod explores some of Gounod's later stage works, Polyeucte, an opera to which he remained deeply attached until his death, and Cinq-Mars and considers his contemporaries' view of his music.
The importance of Charles Gounod was readily acknowledged by the generations who succeeded him. A prolific composer, his contribution to song repertoire led Ravel to call him the "father of the French melodie". Bizet, Massenet and Saint-Saens all took inspiration from his operas, while the body of religious music he produced is so substantial, it has yet to be properly assessed. Given his standing among peers it's perhaps unfair that his reputation faded so quickly after his death in 1893. In more recent times his reputation has recovered but still, unfairly, rests on a handful of works. This week, therefore, presents a rare chance to delve into the surprising breadth of Gounod's musical preoccupations.
Born in 1818 into an artistic family, Gounod found success early on in 1839 as a winner of the prestigious Prix de Rome competition. The years he spent in Rome as a consequence led to a life-long love affair with Italy. As a young man he considered taking holy orders, but his desire for success as a theatre composer won out in the end. While he continued to write music for the church, he went on to complete twelve operas, among them "Faust", "Mireille", hugely popular in its day, and "Romeo et Juliette".
Rather to the irritation of his younger friend Bizet, in his final years Gounod assumed the role of a kind of elder statesman of French music, giving interviews and opining on any given subject. A devout Catholic, one of the very last pieces of music he wrote was to be a Requiem.
Mors et Vita, Part 2 (excerpt)
Sedenti in Throno
Orféon Donostiarra
Toulouse Capitole Orchestra
Christoph Kuhlmann, organ
Michel Plasson, conductor
Polyeucte, (Act 2, Scene 2)
Nadia Vezzù, soprano, Pauline
Luca Grassi, baritone, Sévère
Orchestra Internazionale d'Italia
Manlio Benzi, conductor
String Quartet in A
The Daniel Quartet
Cinq-Mars (Act 3, excerpt)
Mathias Vidal, tenor, Cinq-Mars
Véronique Gens, soprano, La Princesse Marie
Andrew Foster-Williams, bass-baritone, Father Joseph
Tassis Christoyannis, baritone, De Thou
Bavarian Radio Chorus
Munich Radio Orchestra
Ulf Schirmer, conductor
Requiem
Benedictus
Christophe Einhorn, tenor
Charlotte Müller-Perrier, soprano
Valérie Bonnard, alto
Christian Immler, baritone
Ensemble Vocal & Instrumental de Lausanne,
Michel Corboz, conductor
Marcelo Giannini, organ.
More episodes
Next
You are at the last episode