Main content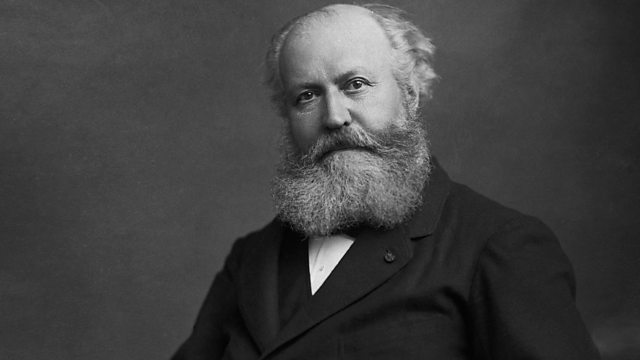 Donald Macleod dips into Gounod's comic opera, La Colombe, and his biggest theatrical hit, Romeo et Juliette, and encounters the redoubtable Mrs Georgina Weldon.
Donald Macleod dips into Gounod's comic opera La Colombe and his biggest theatrical hit Romeo et Juliette and encounters the redoubtable Mrs. Georgina Weldon.
The importance of Charles Gounod was readily acknowledged by the generations who succeeded him. A prolific composer, his contribution to song repertoire led Ravel to call him the "father of the French melodie". Bizet, Massenet and Saint-Saens all took inspiration from his operas, while the body of religious music he produced is so substantial, it has yet to be properly assessed. Given his standing among peers it's perhaps unfair that his reputation faded so quickly after his death in 1893. In more recent times his reputation has recovered but still, unfairly, rests on a handful of works. This week, therefore, presents a rare chance to delve into the surprising breadth of Gounod's musical preoccupations.
Born in 1818 into an artistic family, Gounod found success early on in 1839 as a winner of the prestigious Prix de Rome competition. The years he spent in Rome as a consequence led to a life-long love affair with Italy. As a young man he considered taking holy orders, but his desire for success as a theatre composer won out in the end. While he continued to write music for the church, he went on to complete twelve operas, among them "Faust", "Mireille", hugely popular in its day, and "Romeo et Juliette".
In today's episode Donald Macleod looks at Gounod's activities over what turned into a very difficult decade. The outbreak of the Franco-Prussian war led Gounod to relocate himself and his family to England. It wasn't long before trouble was brewing across the channel too.
La Colombe; Entr'acte (Act 2)
Hallé
Sir Mark Elder, conductor
La Colombe, (Act 2 excerpt)
Javier Camarena, tenor, Horace
Michèle Losier, mezzo soprano, Mazet
Halle
Sir Mark Elder, conductor
Mireille (Act 4 excerpt)
Air de la Crau: Voici la vaste plaine
Mirella Freni, soprano, Mireille
Orchestra du Capitole de Toulouse
Michel Plasson, conductor
Romeo et Juliette (Act 2 excerpt)
The Balcony Scene
Placido Domingo, tenor, Romeo
Ruth Ann Swenson, soprano, Juliette
Sarah Walker, mezzo soprano, Gertrude
Kurt Ollmann, baritone, Mercutio
Erick Freulon, baritone, Gregorio
Chorus of the Bavarian Radio
Munich Radio Orchestra
Leonard Slatkin, conductor.