Main content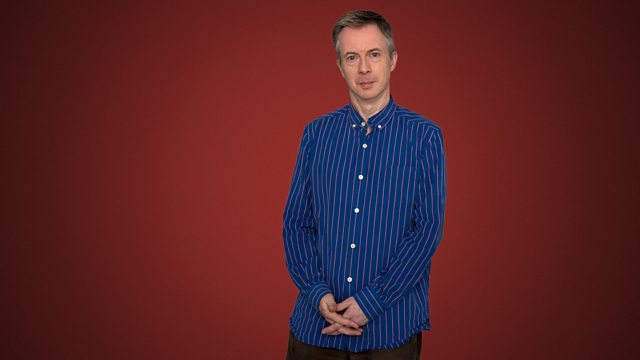 Two masses separated by 600 years
John Shea presents selections from masses by Machaut and Part from a concert by the Estonian Philharmonic Chamber Choir. Also includes works by Haydn, Rachmaninov and Mozart.
Selections from masses by Machaut and Pärt from a concert by the Estonian Philharmonic Chamber Choir, presented by John Shea.
12:31 AM
Guillaume de Machaut (c1300-1377); Arvo Pärt (1935-); Anonymous
"A selection of music from two masses: Messe de Nostre Dame; Missa syllabica; interspersed with instrumental and vocal Gregorian chant
;Estonian Philharmonic Chamber Choir, Angela Ambrosini (nyckelharpa ), Marco Ambrosini (nyckelharpa), Jaan-Eik Tulve (conductor)
1:37 AM
Joseph Haydn (1732-1809)
Cello Concerto in D major (H.7b.2)
Alexandra Gutu (cello), Romanian Radio Chamber Orchestra, Radu Zvoriszeanu (conductor)
2:02 AM
Sergey Rachmaninov (1873-1943)
Piano Concerto no.1 in F sharp minor (Op.1) (Vivace - moderato; Andante; Allegro vivace)
Arthur Ozolins (piano), Toronto Symphony Orchestra, Mario Bernardi (conductor)
2:31 AM
Mozart, Wolfgang Amadeus (1756-1791)
String Quartet in B flat major (K.458) "Hunt"
Quatuor Mosaïques
2:53 AM
Eugen Suchoň (1908-1993)
Concertino for clarinet and orchestra
Ronald Sebesta (clarinet), Slovak Radio Symphony Orchestra, Mário Kosík (conductor)
3:14 AM
Ludwig van Beethoven (1770-1827)
Leonore Overture No.3 (Op.72b)
Concertgebouw Orchestra, Wilhelm Furtwängler (conductor)
3:29 AM
Dmitri Shostakovich (1906-1975)
7 Dances of the Dolls (Op.91b) arr. for wind quintet ; 7: Danse]
Academic Wind Quintet
3:41 AM
Giuseppe Verdi (1813-1901)
Ecco l'orrido campo...Ma dall'arido' from Un Ballo in Maschera (Opening scena aria from Act II)
Galina Savova (soprano), Netherlands Radio Symphony Orchestra, Antoni Ros-Marba (conductor)
3:50 AM
Frantisek Jiranek (1698-1778)
Sinfonia in F major
Collegium Marianum
3:59 AM
Jean Sibelius (1865-1957)
Spring Song Op 16
Kaija Saarikettu (violin), Raija Kerppo (piano)
4:08 AM
Bernat Vivancos (b.1973)
Salve d'ecos
Latvian Radio Choir , Sigvards Klava (conductor)
4:17 AM
Mozart, Wolfgang Amadeus [1756-1791]
Quartet for flute and strings (K.298) in A major
Joanna G'froerer (flute), Martin Beaver (violin), Pinchas Zukerman (viola), Amanda Forsyth (cello)
4:31 AM
Robert Schumann (1810-1856)
Arabesque in C major (Op.18)
Angela Cheng (piano)
4:38 AM
Blaž Arnic (1901-1970)
Overture to the Comic Opera (Op.11)
Slovenian Radio and Television Symphony Orchestra, Anton Nanut (conductor)
4:46 AM
Jordi Cervello (b.1935)
To Bach
Atrium Quartet
4:57 AM
Alexander Konstantinovich Glazunov (1865-1936)
Lyric poem for orchestra in D flat major Op 12
West Australian Symphony Orchestra, Vladimir Verbitsky (conductor)
5:08 AM
Hubert Parry (1848-1918)
Lord, let me know mine end (no.6 from Songs of farewell for mixed voices)
Gabrieli Consort, Paul McCreesh (Director)
5:19 AM
Richard Strauss (1864-1949)
Prelude (Introduction) from Capriccio - opera in 1 act (Op.85)
Henschel Quartet & Soo-Jin Hong (violin) Soo-Kyung Hong (cello) (Trio con Brio, Copenhagen)
5:31 AM
Britten, Benjamin (1913-1976) text Arthur Rimbaud (1854-1891)
Les Illuminations for voice and string orchestra (Op.18)
Henriette Schellenberg (soprano), Manitoba Chamber Orchestra, Simon Streatfield (conductor)
5:54 AM
Herman Meulemans (1893-1965)
Five Piano Pieces: Als de beke zingt (When the brook is chanting); Menuet; Mazurka triste; Wals; Lentewandeling (Vernal wanderings)
Steven Kolacny (piano)
6:13 AM
Jean-Philippe Rameau (1683-1764)
Symphonies and Dances
Bratislava Wind Quintet.