Main content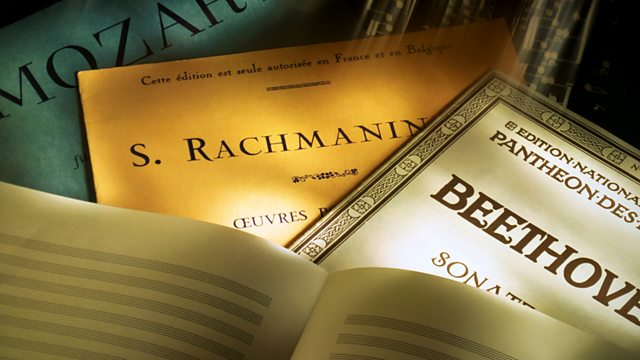 Gabriel Fauré: Requiem
Frances Fyfield is in Paris for her latest series celebrating the handwritten scores of famous pieces of classical music. Today it's a choral favourite - Gabriel Faure's Requiem.
Gabriel Faure's gentle and life-affirming Requiem is the subject for the first in the latest series of Tales from the Stave. Frances Fyfield is joined by the choral composer and former King's Singer Bob Chilcott who, as a young treble sang the Pie Jesu on a 1967 recording with Sir David Willcocks. Alongside him is the Fauré biographer Jessica Duchen and the host at the Biblioteque de France, Mathias Auclair.
The Requiem, completed in 1888 is one of Faure's few large scale choral works, but the manuscript pages are kept in modest library folders. Although the handwriting is careful and clear these are working documents with extravagant and curiously beautiful crossings out and re-workings. Much of that process is towards simplicity and clarity, a far remove from the drama of Requiems by Verdi or Mozart. Faure himself referred to it as something more like a lullaby of death. The 'sleep of death' he envisaged doesn't seem to give him pause. Instead it's full of light and optimism.
Producer: Tom Alban.
Last on