Main content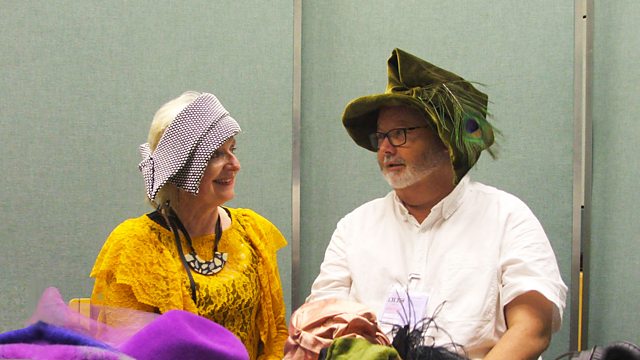 Fergus Keeling meets Tricia Hamilton
Fergus Keeling explores 'life after 60' and the creative spirit with hat designer Tricia Hamilton.
Can you have a new creative life after you have retired? Having recently stepped back from a demanding job in part because he wants to be more 'hands on' and creative, Fergus Keeling talks to Bristol hat designer Tricia Hamilton about 'life after 60' and how she changed careers from being a teacher to designing hats. As Fergus discovers, there is much to be gained from flexing your creative muscles in later life.
Producer Sarah Blunt.
9 things we learned from a One to One with Emily Maitlis