Main content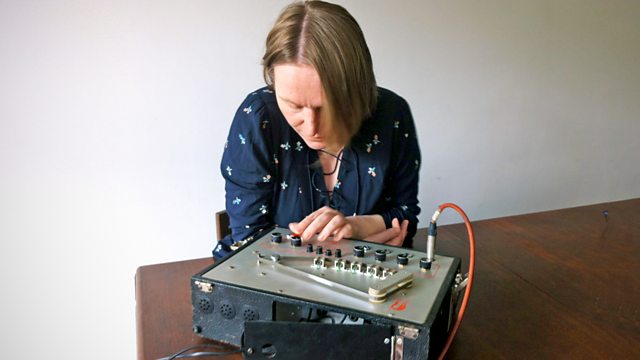 Echo in a Bottle
Echoes have forever been a source of both fear and wonder. Composer Sarah Angliss reveals why we find them so compelling and how we've tried to capture their thrill down the ages.
The echo has always been a source of fascination for composer and sound designer Sarah Angliss. She reveals how writers, poets and musicians have tried to capture and bottle the thrill of the echo down the ages.
Sarah travels to Maidenhead to encounter a remarkable natural echo under a bridge built by Brunel in the 1830s.
Dr Rowan Boyson explains how Wordsworth used verse to convey a vivid impression of echoes, decades before the recording age, and Dr Miranda Stanyon discusses the uncanny properties of the echo, a feeling Sophie Heawood was aware of when she experienced an eerie telephonic echo across the Atlantic. They discuss the fashion for provoking mountain echoes on the Grand Tour. This leads Sarah to a grisly 19th century tale about a traveller who attempted to buy an echo in Italy. She contrasts this with the story of Charlie Watkins who invented the Copicat as an affordable copy of a tape echo effect he heard in Italy in the 1950s.
Natural echoes have often been mimicked in music, creating a sense of otherworldiness, and the echo effect has always been central to the world of dub reggae, as demonstrated by Aniruddha Das and Dub Morphology who push the echo to the edge of chaos.
Sarah meets echo chasers Tom Tierney, a New York sound recordist, and Dr Chris Warren, aka The Echo Thief. Dr Chris uses a technique that bottles the echoey-ness of urban spaces.
Perhaps though, the realism of these captured echoes isn't as important as the thrill of the echo itself.
Readers: Suzanne Rayner and Katie Kontoulis
With thanks to the NAMM Archive for the Charlie Watkins interview (2008).
Presented by Sarah Angliss
Produced by Peregrine Andrews
A Far Shoreline production for BBC Radio 4.
Last on