Main content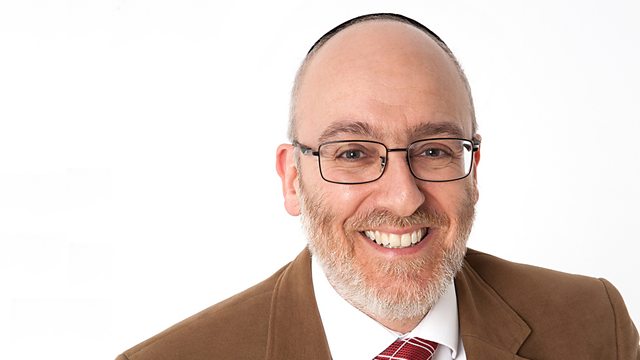 Uncertainty
Rabbi Harvey Belovski reveals the power of uncertainty as the core of a meaningful and emotionally healthy inner world.
Rabbi Harvey Belovski goes back to his childhood and remembers the nervous boy who had an aversion to uncertainty - something that continued to trouble him well into adulthood.
Harvey explains that, when he was young, he was taken with the certainty shown by Abraham in the story of the Binding of Issac, where his total faith in God led him to the brink of sacrificing his son. According to Harvey, "we are always left in awe, or horror, that Abraham seemed to experience no doubt that he was doing the right thing."
Later, Harvey found another interpretation of the story in the writings of a Polish rabbi known as the Ishbitzer, who suggests that Abraham was being tested to see if he could embrace uncertainty - did God want Abraham to sacrifice Isaac or would Isaac become the father of a great nation? Abraham simply couldn't know, yet he was required to accept the doubt.
"This might seem trivial," Harvey says, "but it changed my world forever...I began to see doubt and complexity less as enemies to be eliminated, but as central features of a meaningful life."
Through traditional Jewish music and the compositions of Mozart and Chopin, he leads us on his journey from discomfort to mature acceptance that uncertainty is something to be embraced.
Presenter: Rabbi Harvey Belovski
Producer: Michael Wakelin
A TBI production for BBC Radio 4.
Readings
Title:  Proverbs 15:30
Author: Translation adapted by Harvey Belovski with commentary of Metzudat David
Title:  Psalm 23
Author: Translation adapted by Harvey Belovski
Title: My Doubt
Author: Jane Hirschfield
Publisher: 
Title:  Genesis 22
Author: Translation adapted by Harvey Belovski
Title:  Fear and Trembling
Author: Søren Kierkegaard
 Publisher: Penguin Classics
Title: Genesis 22, commentary of Rabbi Mordechai Yosef Leiner
Author: Translation adapted by Harvey Belovski
Title:  Ecce Homo
Author: Friedrich Nietzsche
Publisher:  Penguin Classics
Title: String Theory for Dummies
Author: Andrew Zimmerman Jones
Publisher: For Dummies
Title: The Seven Spiritual Laws for Parents
Author: Deepak Chopra
Publisher: Harmony
Title: Derech Eretz Zuta 1
Publisher:  Dov-Bar Aharonson Publications