Main content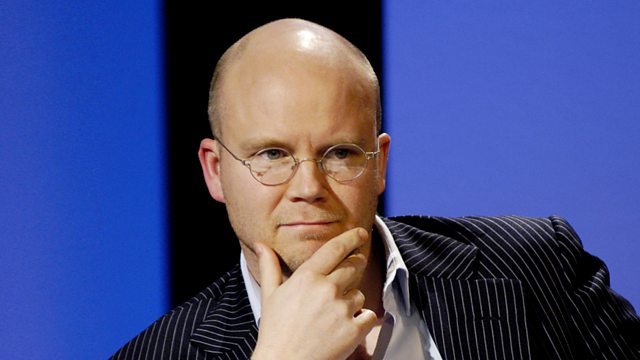 A Question of Character
Toby Young delves into the archives and asks experts if character education can be taught. He also wonders if parents, teachers and governments over-worry about a moral decline.
Could teaching virtues such as honesty, self-control, fairness, resilience and respect actually solve the challenges facing society today?
The benefits of having a strong character and solid moral compass have always been a particularly British obsession. Brits were the sort of people who knew both how to survive the blitz and queue politely.
We may have been confident in our moral fibre in the days of British Imperialism and the stiff upper lip required for two world wars. But in the post-war shift towards a less constrained and judgemental society 'character talk' dropped out of public discourse, except when considering someone's suitability for office.
The Jubilee Centre for Character and Virtues has been conducting the most extensive research ever undertaken into moral virtues among UK schoolchildren. It would appear they are scoring lower on some traditional values when faced with a series of moral dilemmas. But it also seems that young people are increasingly concerned about how they are viewed.
We hear from Professor James Arthur a leading expert on character education who has studied how best to teach character and has advised Governments about policies to do so.
It would appear Character is back...
Drawing from the riches of the BBC archive we find out if this apparent decline is responsible for many of the recent societal ills, and it would appear that parents have a share in the blame!
Toby Young during his time on Vanity Fair in New York succeeded in rubbing everyone up the wrong way with his abrasive character. It resulted in his book and then the film 'how to lose Friends and Alienate People'. Recently he's also had to deal with his own character coming under public scrutiny.
Of course adults think that standards and moral values are worse in the younger generation. This has been the thinking since the dawn of time. But are we right to be pessimistic?
Toby also delves into the nature v nurture debate and asks Behaviour Geneticist Professor Robert Plomin how much of our character is down to our genes
A school in Birmingham has joined up with a leading research university to demonstrate how character education can be taught as well caught.
In new recordings, Toby visits the University of Birmingham School, where competition is fierce with around 1900 applications for 150 places.
A lively and provocative journey into character cut through with historic insight.