Main content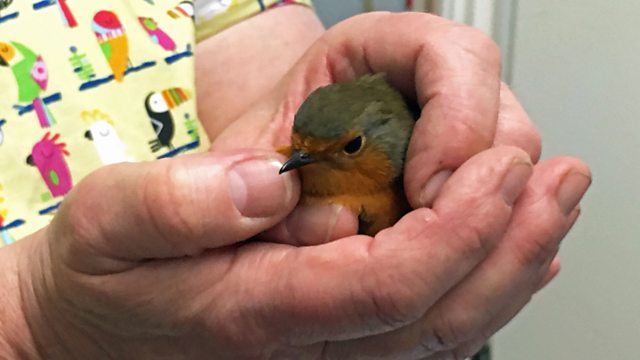 Episode 3
Documentary series following vets across Scotland as they tend to a wide variety of animals. In this episode, Graham Hunter performs spinal surgery on a horse.
Anns an sreath seo tha sinn a' coinneachadh lighichean-sprèidh bho air feadh Alba 's iad ri frithealadh iomadach seòrsa beathach beag is mòr, peatail agus fiadhaich. Bidh sgeulachdan toileachais agus bròin pailt agus sinn a' coinneachadh ri gach creutair beò. An t-seachdain-sa, aig Sù nan Còig Peathraichean faisg air Baile Lèibhinn tha bheat Romain Pizzi a' toirt sùil air cat-fhiadhaich, muncaidh agus sionnach a' measg eile.
Le faisg air dà cheud seòrsa creutair eadar-dhealaichte aig an sù air fad, tha e air a chumail trang. Ann an siorrachd Obar Dheathain, tha Graham Hunter a' dèanamh obair-lannsa a tha a' coimhead eagalach air cnàimh-droma each fhads a tha i na seasamh. Agus ann an Steòrnabhagh, tha bheat Kay Falconer a' toirt cobhair do chearc-Fhrangach aig a bheil trioblaid le a h-anail, agus tha bru-dhearg ris nach robh dùil a' tadhal orra. 'S ann a tha coltas na Nollaig air!
This series follows vets across Scotland as they tend to small, large and very wild animals.
In this programme, Romain Pizzi is treating a wide variety of animals at Five Sisters Zoo near Livingston including a wildcat, a monkey and a fox. With nearly 200 different species at the zoo, he's always kept busy during his monthly visits.
In Aberdeenshire, Graham Hunter performs dramatic looking spinal surgery on a horse while she is standing. Meanwhile, in Stornoway, Kay Falconer treats a turkey with breathing difficulties and an uninvited robin makes an appearance. It's beginning to feel a lot like Christmas!
Credits
| Role | Contributor |
| --- | --- |
| Narrator | Patricia Macleod |
| Producer | Patricia Macleod |
| Director | Scott Brown |
| Camera Operator | Scott Brown |
| Editor | Jonny Craigmile |
| Production Company | Midas Media |