Main content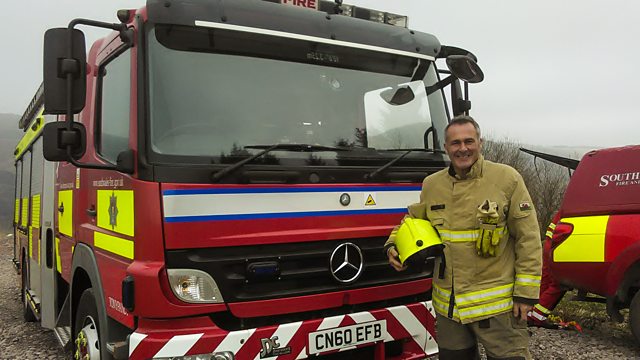 Countryfile spin-off series unveiling the secrets of spring. John Craven enlists with firefighters in south Wales.
Wild Fire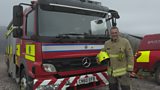 Paul Martin enlists with firefighters in the Rhondda Valley in South Wales for the day. Despite being one of the wettest places in the UK, the team here are braced for around a thousand wild fires during the course of the next year. Spring is one of the worst times of year as white grass and bracken stay bone dry and can go up in flames in just seconds, threatening hillside homes. Sheep are nature's fire prevention officers as they graze on the hillsides but these animals have vanished from the valleys and the vegetation is running riot. Luckily Fire Chief Craig Hope knows just how to tame the landscape, and demonstrates pioneering fire- fighting techniques to his new recruit.  Paul also meets Becky Davies of Natural Resources Wales. He learns that ironically the vegetation is a haven for wildlife but they too are at risk. What can be done?
Cat Wars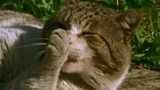 Steve Brown's in a beautiful Kent garden which needs cat-proofing.  As much as we might love our feline friends – and there are ten million of them in the UK - they're believed to kill 52 million birds a year in our gardens. And that's before they've used them as a latrine. Guy Barter, chief adviser to the Royal Horticultural Society, has a few tricks up his sleeve, but Professor Mark Fellowes, who's studied cats and their territories, reckons Steve could be on to a losing battle. With 400 cats on the prowl in just under half a square mile, they're renowned for being independent free spirits who don't take kindly to being hemmed in. So what's to be done?
Wildlife Rescue Squad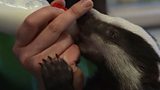 In the second of three special reports, Margherita Taylor is at Secret World Wildlife Rescue Centre in North Somerset. With up to 50 cases a day in Spring, the Wildlife Rescue Squad is kept busy – among their casualties a tiny newcomer fighting for her life. Margherita's also busy making lunch for Fred and George, two eight week old orphaned badger cubs. Adorable as they are, a potential death sentence hangs over them. With the controversy over badgers as potential carriers of bovine TB, if a blood test proves positive carers will have no alternative but to put down the two young brothers. What will be the result?
On the trail of Winnie The Pooh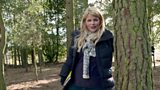 Ellie's back in Ashdown forest to find out about its literary claim to fame, for it also goes by another name: '100 Aker Wood'. Sitting on the sandy ridge of the High Weald, this was the real-life inspiration for A.A. Milne's 'Winnie-the-Pooh' and the location for adventures of Christopher Robin and his animal friends. Ellie meets Ranger Chris Sutton, who takes her on a walk around the forest to the sites that inspired these famous tales. Ellie finds the real-life location of the 'Heffalump Trap'. Then she enters the 'Enchanted Place' and stumbles upon a group of local nursery school children listening to a reading from the book. 
Doggy Bloodbank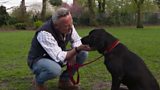 Jules Hudson is recruiting his labrador Teddy to see if he fits the bill to be a donor for the Pet Blood Donor Bank – the only one of its kind in the UK. Just one donation can save the lives of four other dogs with samples despatched all over the country 24/7 to veterinary surgeries. Jules meets other donors and a dog owner who's much-loved pet Baggins has been saved time and time again. But as Teddy gets ready to step up to the challenge, the vet discovers something worrying…
Credits
| Role | Contributor |
| --- | --- |
| Presenter | John Craven |
| Presenter | Ellie Harrison |
| Presenter | Paul Martin |
| Presenter | Margherita Taylor |
| Presenter | Jules Hudson |
| Presenter | Steve Brown |
| Executive Producer | Bill Lyons |
| Series Producer | Jane Lomas |
| Director | Michael Bower |
| Director | Natasha Fellows |