Main content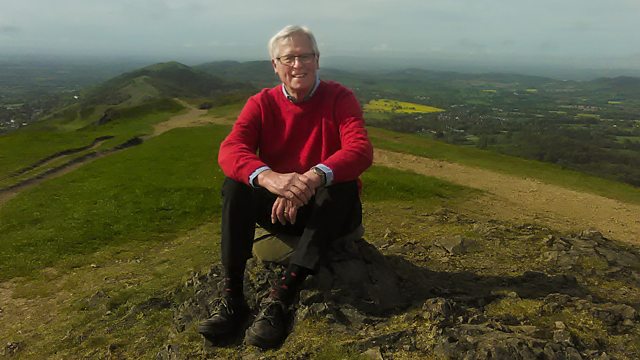 Countryfile spin-off series unveiling the secrets of spring. John Craven is on the Malvern Hills to celebrate their spring beauty and wildlife.
More episodes
Previous
You are at the first episode
Miracle Dogs Behind Bars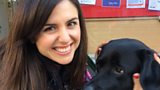 Keeley Donovan is in Scotland, finding out about a UK first where dogs are being trained to help people experiencing dementia by providing support in the community. At HMP Castle Huntly, Keeley meets the prisoners that are helping to train these incredible dogs and finds out about the remarkable impact this project is having on them as they prepare for life on the outside. In nearby Dundee she meets George, diagnosed with this life-changing brain condition six months ago, and sees Community Support Dog Billy the Labrador in action. Bringing huge benefits to people on both sides of the prison walls, is there anything man's best friend can't do to help us?
Find out more about this incredible project here
Incredible Edibles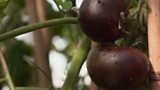 With the world population predicted to grow by 35 per cent over the next 25 years, our food industry is under more pressure than ever before to come up with nutritional solutions that will feed us all. Margherita Taylor is in Norwich on the trail of some of the foods destined to land on our plates in the near future. At the John Innes Centre, trail-blazing scientists are working on these incredible edibles, among them purple tomatoes – specially developed to be super disease-busters. Professor Cathy Martin lets Margherita into a few secrets about just what it is that makes purple fruit and vegetables so life-enhancing. But will we want to give tomatoes that have been scientifically enhanced the thumbs up or the thumbs down? Shoppers at Norwich market - one of the oldest in the UK - give their verdict.
The Big Moth Plague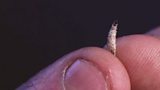 Paul Martin's got a problem.  Like so many of us – including those who live in the grandest houses in the land – he's been invaded by moths. They're munching his carpet and, as anyone who's got these pests knows only too well, it won't be long before they're eyeing up his soft furnishings and sweaters. The bad news is that they show no sign of buzzing off, with a recent English Heritage survey revealing that numbers of some types have doubled. But, if Paul's got problems, how is the National Trust coping at nearby Lacock Abbey, where there are more than 25 rooms to protect?  Paul visits this 13th century former Abbey and back at home meets bug buster Ben Sergeant to find out what we are doing that is causing these creatures to thrive and how we can keep them at bay.
Spring Blooms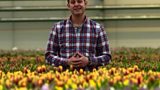 Spring flowers – we all welcome the colour they bring to our countryside as winter recedes. So Matt's travelled to Lincolnshire to see how innovative technology is helping one family business compete with international suppliers, growing one of our favourite cut flowers – the Tulip. The fields of vibrant coloured blooms were once a destination for UK day-trippers looking for their spring flower fix, but competition from Dutch imports saw them almost disappear. But now, British growers are making a comeback.
Roads Vs Wildlife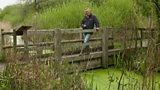 Jules Hudson is on the Gwent Levels investigating how a new 15 mile six lane extension to the M4 motorway through South Wales could devastate wildlife.  In this habitat dating back to the Romans and teeming with some of our rarest flora and fauna, conservationists are battling these plans. On the other side of the fence, business people, fed up with contending with one of the most congested stretches of motorway in the UK with 30 traffic jams a day, say the new road can't come soon enough. It's a story which will be echoed all over the UK as our need for new roads clashes with our love of wildlife. We have more cars than ever and can each expect to spend up to the equivalent of 32 hours a year stuck in traffic jams. So what's the answer? 
Credits
| Role | Contributor |
| --- | --- |
| Presenter | John Craven |
| Presenter | Keeley Donovan |
| Presenter | Margherita Taylor |
| Presenter | Paul Martin |
| Presenter | Jules Hudson |
| Presenter | Matt Baker |
| Executive Producer | William Lyons |
| Series Producer | Jane Lomas |
| Director | Michael Bower |
| Director | Natasha Fellows |
| Director | Richard Maxwell |
| Director | David Leach |