Main content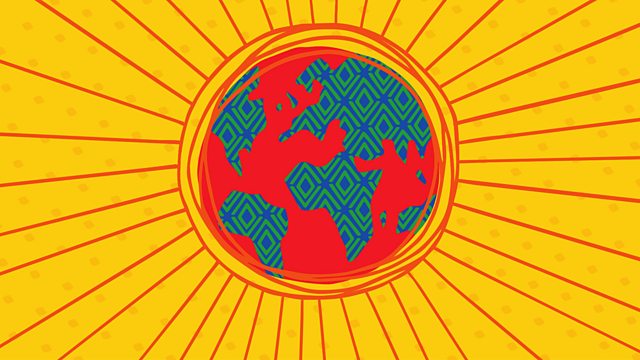 Frigg in session with Kathryn Tickell
Kathryn Tickell presents a session with the Finnish fiddle band Frigg, DJ Nickodemus shares his mixtape and there's a Road Trip to Russia.
Kathryn Tickell presents a session with Finnish fiddlers Frigg, Nickodemus shares his Mixtape and there's a Road Trip to Russia.
Over the past 15 years, Frigg have been thrilling audiences with their own brand of folk music- a fusion of Nordic folk and American bluegrass which they now call Nordgrass. Expect high-octane Finnish reels and jigs with a twist. As excitement mounts for the 2018 World Cup in Russia, for this week's Road Trip Nataliya Myazina explores the rich culture of Russian folk and roots music. And we've a Mixtape from DJ and producer Nickodemus, with music from Mali, Niger and Nigeria.
Listen to the world - Music Planet, Radio 3's new world music show presented by Lopa Kothari and Kathryn Tickell, brings us the best roots-based music from across the globe - with live sessions from the biggest international names and the freshest emerging talent; classic tracks and new releases; and every week a bespoke Road Trip from a different corner of the globe, taking us to the heart of its music and culture. Plus special guest Mixtapes and gems from the BBC archives. Whether it's traditional Indian ragas, Malian funk, UK folk or Cuban jazz, you'll hear it on Music Planet.
Clips