Main content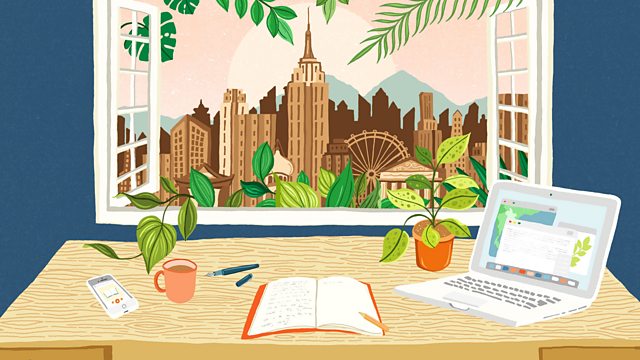 A personal exploration of writers' unexpected muses - place, people and memories. Dramatist Jeff Young considers the unusual array of muses that inform his and other writers' work.
Jeff Young is a dramatist for radio, screen and stage. He wrote the stand out Essay of Radio 3's In the Shadow of Kafka series 2015. His new Essay series reflects on aspects of the writer's craft - structure, imagination, character and so on - by sharing a deeply personal experience of the apocryphal muse, referencing other well known writers and artists and their relationship to their craft.
Jeff says: 'When I was seventeen I hitched to Paris in search of the muse. I didn't really know what the muse was apart from a vague notion that it had something to do with inspiration and probably sex. The fact that I was, at the age of seventeen, already a failed artist and a bad poet didn't deter me. I was in search of the muse - of my muse, and she, it was inevitably a she, was waiting for me. A few years ago I wrote a drama called 'Wormwood' for Radio 3 about my Paris misadventures with a drug dealer called Harry and his decaying girlfriend, the ex-prostitute, Mona. My muses turned out to be two low life hustlers who took me to the cleaners and left me penniless. But they fed into the mythology and ended up in stories and I've never forgotten the smell of their breath.'
An eclectic, erudite and engaging series that offers insight into the craft of writing.
Four: Gutted Arcades
Jeff still lives in Liverpool, the city where he was born and bred. As a child, he learned about the city through his mum, who taught him the poetry of the pavements and the Victorian nooks and jiggers. 90 per cent of his writing is set in cities and the Muse of this fascination, the woman who imbued in him a potent sense of the life and death and beauty of the streets is his mother. Through her eyes, he absorbed a passion for the magic of dead cinemas and the atmospheres of ruins. When he walks the streets of Liverpool, he sees his mother - who died fifteen years ago - on street corners, waving to him. This essay will talk about the importance of walking and memory as part of his writer's toolbox, how memory seeps into stories and how walking is the spell that summons those memories up. The guiding spirit of this essay is Malcolm Lowry, author of Ultramarine and Under the Volcano who spent much of his early life walking Liverpool's streets and watching B Movies in its fleapit cinemas.
Jeff Young is an award winning dramatist, with over 30 BBC Radio Drama productions. He also works on collaborative projects in site specific performance, installation and spoken word. Recent work includes 'Bright Phoenix', the 50th anniversary production at Liverpool Everyman Theatre. Current research includes the history of Liverpool's London Road for an Everyman site specific production and Dada artist Kurt Schwitters's exile in the Lake District. He teaches playwriting at Liverpool John Moores University.
Producer - Polly Thomas
Executive producer - Eloise Whitmore.