Main content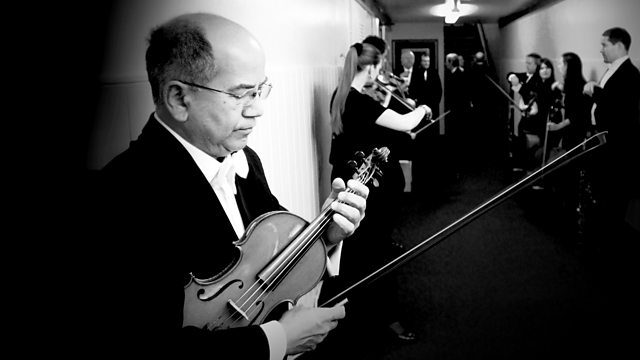 Ulster Orchestra's 2017/2018 season finale with conductor Rafael Payare and mezzo-soprano Katarina Karneus
2017/2018 season finale from the Ulster Hall, Belfast, with the Ulster Orchestra, conducted by Rafael Payare, and mezzo Katarina Karneus. Music by Britten, Mahler and Shostakovich.
The finale concert in the Ulster Orchestra's 2017/2018 season from the Ulster Hall in Belfast. The orchestra are joined by their Artistic Director Rafael Payare in a programme inspired by poetry, and brings together Shostakovich with two of his musical heroes- Benjamin Britten and Gustav Mahler. Opening with Britten's Sea Interludes from his opera Peter Grimes, the orchestra will then be joined by Swedish soprano Katarina Karneus in a performance of Mahler's Rückert-Lieder, based on the words of the German poet Friedrich Rückert.
The programme ends with Shostakovich's stirring Symphony No. 5 in D minor, described as, "...a Soviet artist's reply to just criticism...", and brought the composer much critical acclaim and popularity after he fell out of favour with the Soviet authorities.
Ulster Orchestra
Rafael Payare (conductor)
Katarina Karneus (mezzo-soprano)*
Britten- Four Sea Interludes
Mahler- Rückert-Lieder*
Shostakovich- Symphony No.5 in D minor Op. 47.