Main content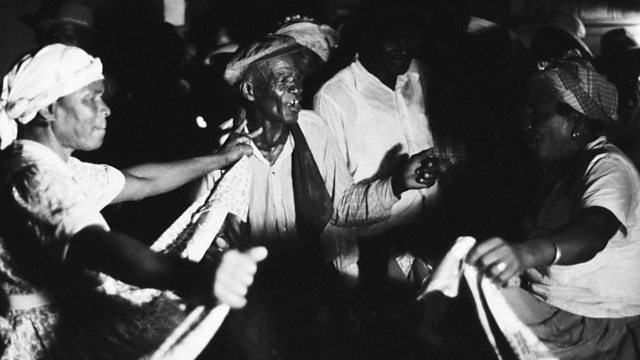 Max Reinhardt with Zakia Sewell
Broadcaster Zakia Sewell shares music from a recent trip to the Caribbean island of Carriacou where she explored the Big Drum tradition of her grandfather.
Broadcaster Zakia Sewell joins Max to share music from a recent trip to the home of her grandparents, the Caribbean island of Carriacou, where she took a closer look at the island's Big Drum tradition, an African dance and drumming ritual passed down through generations. Carriacou is tiny, just 13 square miles, but because of its size, its relative isolation and a tradition of absentee landlords during the slavery era, the songs, dances and rhythms of West Africa, carried to the island by enslaved Africans, have continued to survive, bearing the names of the tribes which they belong to: Ibo, Congo, Temne, Mandinka, Chamba and Kromanti. The stories in the songs provide an alternative history to the colonial records and for islanders, a vital connection to a deeper past.
Also on the menu tonight, frenetic dance music from the South African-London duo Okzharp and Manthe Ribane and time bending organ drone from Canadian minimalist Sarah Davachi.
Produced by Alannah Chance for Reduced Listening.
Featured in...
We broadcast more live and specially-recorded concerts and opera than any other station.