Main content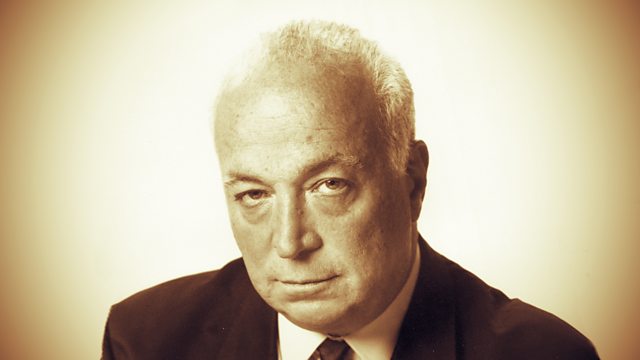 In an intimate conversation with music aficionado Vicki Wickham, Sire Records CEO Seymour Stein talks about the artists he discovered and plays some of the songs that he loves.
Seymour Stein talks about independent record companies, how they have been innovative and how he became friends with a new wave of British indies including Geoff Travis at Rough Trade, Daniel Miller at Mute, and Martin Mills at Beggars.
Vicki asks Seymour where he first saw Madonna and what he saw in her, and he tells the story of how he didn't see her but he heard a recording of hers. He had faith in a young DJ and producer called Mark Kamins and so he gave him $18,000 to put together a bunch of demos on artists he was working with. The third or fourth one turned out to be Madonna singing the song 'Everybody', and Seymour fell in love with it and wanted to sign her. He wanted to sign her immediately even though he was in hospital on a drip but because he's a small indie he's always paranoid that a bigger company will get in before him. Anyway she came to the hospital, he thought she'd have gone to a cemetery - she was so eager to sign a deal. Soon as she started to break he re-did the deal with her as he did with other artists including the Ramones, Talking Heads and the Pretenders.
In fact he first heard Chrissie Hynde in London when they were just called the Chrissie Hynde Band. Dave Hill who he'd known at ABC Records called him and said you're going to love this band, and so he went to see them in a small club in West Hampstead just round the corner from the old Decca studio. He thought the first song was wonderful and it just got better and better, and they agreed to do the deal that night in the club.
Seymour met Beach Boy Brian Wilson when Lieber & Stoller were inducted into the Rock'n'Roll Hall of Fame. At this ceremony Seymour chatted to Brian and said he should do a solo album. Brian said yes I want to do one right now - and asked if he had anyone in mind to produce, Seymour thought for a moment and said one of his artists was Brian's biggest fans and he would be great to work with Brian.
Seymour talks about what is needed to make it in the music industry today and the most important element is having a great song.
Seymour had been great friends with Daniel Miller at Mute Records in the UK and he had released some of his early songs which were him under different names. So Seymour wakes up early in New York and reads in NME 'Daniel Miller signs new band and they were playing that night in their hometown.' He called the airline and bought an $8,000 ticket and arrived for the gig in Basildon to see Depeche Mode and fell in love with them. He shook hands with Daniel that night in the club and the deal was done. A few months later Geoff Travis called him and said 'Oh Seymour there's this great band called the Smiths & they're fantastic, and when you see them you're going to love them. But they're playing in 3 days time' and Seymour said I'll be there. Geoff was surprised but Seymour told him this is nothing I saw Depeche Mode the same night!
He flew up to Canada on hearing a demo of a singer called K D Lang after a friend had sent it to him and he loved that she sounded like Country Music singers Patti Page and Patsy Cline. He saw her love and talked to her and she agreed to sign with Sire, which was good because Seymour later found out that RCA were also trying to sign her.
Seymour had missed out on the explosion of rap music and he shouldn't have because of his background in r'n'b so for the first time in his life he did research and discovered Ice T - and he came to meet Seymour with the possibility of signing to Sire, but he wanted to know what Seymour saw in him. Seymour explained about his background and his research and also explained that he loved calypso music which had a similarity with rap in that its message was like a talking newspaper on events that were happening right now. So he played him a couple of his favourite calypso songs from Mighty Sparrow and Lord Kitchener, and it made Ice T smile and he agreed to sign with Sire.
Stein is still signing artists to Sire He has 2 bands from England that are new signings the Lottery Winners and Sugar Men, and he's also looking at a band from Israel - he feels that great music can come from anywhere in the world, we don't have an exclusive in the US or UK.
So Sire is 50 years old and Seymour has been in the business for 60 years - what more does he want to achieve? He's writing a book about his life that he keeps adding to, it's the first and definitely the last book he'll ever write! He also wants to hear more great music and that is his passion. He wants to say to anyone who wants to get into the music business that it can be done, and he has been very fortunate to have had a fantastic career in music and learnt from his mentors along the way and he is incredibly grateful. He definitely is not the Last of the Great Record Men, he knows several people who are in it because they love music and love bringing music to the people.