Main content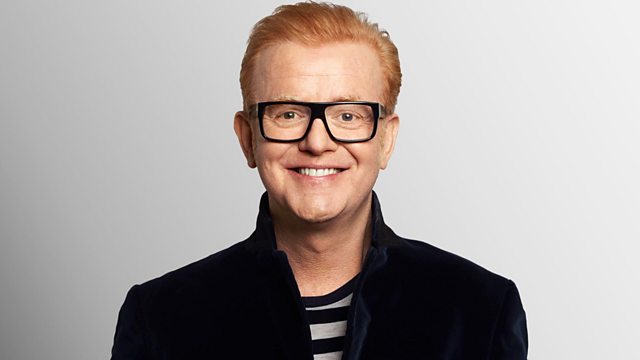 Ricky Astley and Japanese Gardens
Chris is joined by Ricky Astley who tells us about his new single, album and tour Beautiful Life and we discover the art of Japanese gardens with the RHS' Jon Wheatley.
Chris is joined by Ricky Astley who tells us about his new single, album and tour Beautiful Life and we hear how perspective helped shape the next phase of his career. We discover Ikebana, the art of Japanese gardening with the RHS' Jon Wheatley and find out how we can create similar landscapes in our own back gardens. Chris meets Mark Atkinson the Horse Master who looks after Aidan Turner's horse Seamus in Poldark and finds out exactly why he's shorter than Aiden. Vassos is joined in the Sports Locker by Australian tennis star Lleyton Hewitt and vicar Dave Tomlinson has Tuesday's Pause For Thought.
Last on

Pause for Thought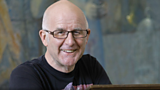 From Dave Tomlinson, writer and Vicar of St Luke's Holloway in London:
I'm off to Italy for a week tomorrow, leading a retreat in Umbria –well,
someone's got to do it! Retreats are sometimes strict and abstemious;
ours is more of a bad Christian retreat with a swimming pool, a drop or
three of wine, lots of lovely Italian food and sooo much fun!
But there'll be time to be quiet and reflect too. Our theme is 'Listen to
Your Life', which may sound a little weird, but actually most of us are
not very good at it – paying attention to what's going on in the back our
minds, or with our feelings or relationships. Life's a treadmill so we just
keep running.
I'm told the Victorians had slutteries – shambolic rooms where you
dumped all the stuff you didn't want to deal with (my wife would say
that's a description of my office!) Most of us have mental or emotional
slutteries too – parts of our life we choose to hide away even from
ourselves, but which affect our sense of satisfaction with life, and even
our mental health.
If I'm honest, I don't find it easy to sort out my office – much less to
confront my suppressed emotions and thoughts. Denial is the default
policy. Yet despite the pain or effort involved, once I face them, life
becomes simpler, more pleasing.
Betty was 104 when she died. At her funeral, her granddaughter told
how she was diagnosed with cancer at 60 and thought her life was over.
But she survived and had what she called her second life. She
apparently decided to stop pretending, especially to herself; she would
stop living the life other people wanted her to live and be who she
wanted to be. 'From that time', her granddaughter said, 'Betty never
stopped growing on the inside. She was tiny but became massive as a
person.'
Right there, I decided Betty was my spiritual role-model.
For me, it's not about going on retreat (though try and stop me!); it's the
readiness to enter that mental and emotional sluttery….be brave enough
to see what's there, and then do something about it.
Life's too short not to live all of it!
Broadcast