Main content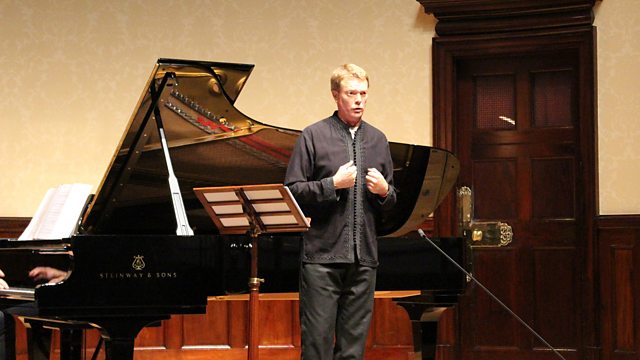 Wigmore Hall Mondays: Toby Spence and Christopher Glynn in Schubert's Die schöne Müllerin
Live from the Wigmore Hall in London, Schubert's Die schone Mullerin sung by tenor Toby Spence with pianist Christopher Glynn.
Live from Wigmore Hall, London.
Introduced by Kate Molleson.
Schubert Die schöne Müllerin, D.795 (new English translation by Jeremy Sams)
Toby Spence (tenor)
Christopher Glynn (piano)
Two of the UK's leading interpreters perform Schubert's The Beautiful Maid of the Mill, a cycle of twenty songs which chart the course of love from first awakening through joy, false hopes and the appearance of a rival suitor to despair and death.