Main content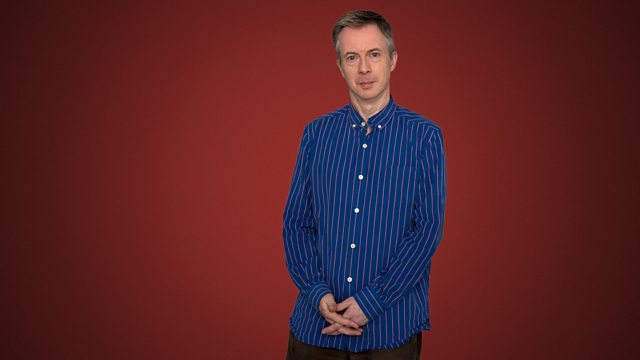 2016 BBC Proms: Beethoven's Missa Solemnis
John Shea presents Beethoven's Missa Solemnis performed by the BBC Philharmonic under Gianandrea Noseda with the Halle Choir and Manchester Chamber Choir at the 2016 BBC Proms.
John Shea presents a performance of Beethoven's Missa Solemnis from the BBC Philharmonic under Gianandrea Noseda with the Hallé Choir and Manchester Chamber Choir, at the 2016 BBC Proms.
12:31 AM
Ludwig van Beethoven (1770-1827)
Mass in D major Op 123 (Missa solemnis)
Camilla Nylund (soprano), Birgit Remmert (mezzo-soprano), Stuart Skelton (tenor), Hanno Müller-Brachmann (bass), Hallé Choir, Manchester Chamber Choir, BBC Philharmonic, Gianandrea Noseda (conductor)
1:44 AM
Ludwig van Beethoven (1770-1827)
Symphony No 6 in F major Op 68 'Pastoral'
Oslo Philharmonic Orchestra, Rafael Frübeck de Burgos (conductor)
2:31 AM
Johannes Brahms (1833-1897)
Sextet for strings No 2, Op 36 in G major
Aronowitz Ensemble (ensemble)
3:12 AM
Fryderyk Chopin (1810-1849)
24 Preludes for piano Op 28
Cédric Tiberghien (piano)
3:51 AM
Arcangelo Corelli (1653-1713)
Sonata da Chiesa in E minor Op 1 No 2
London Baroque
3:57 AM
Leopold Ebner (1769-1830)
Trio in B flat major
Zagreb Woodwind Trio
4:04 AM
Bernat Vivancos (b.1973)
Nigra sum
Latvian Radio Choir, Sigvards Klava (conductor)
4:13 AM
Anton Rubinstein (1829-1894), transcribed by Josef Lhevinne (1874-1944)
Kamennoi Ostrov Op 10 No 22
Josef Lhévinne (1874-1944) (piano)
4:21 AM
Tomaso Albinoni (1671-1750)
Trumpet Concerto in B flat, Op 7 No 3
Ivan Hadliyski (trumpet), Kamerorchester, Alipi Naydenov (conductor)
4:31 AM
Vincenzo Bellini (1801-1835), arr. unknown
Concerto in E flat for oboe (arranged for trumpet)
Geoffrey Payne (trumpet), Melbourne Symphony Orchestra, Michael Halasz (conductor)
4:39 AM
Felix Mendelssohn (1809-1847)
Motet: Laudate Pueri (O praise the Lord), Op 39 No 2
Polyphonia, Ivelina Ivancheva (piano), Ivelin Dimitrov (conductor)
4:49 AM
Johannes Brahms (1833-1897)
Rhapsody for piano Op 79 No 1 in B minor
Steven Osborne (piano)
4:58 AM
Carl Friedrich Abel (1723-1787)
Sonata in A major, for cello and continuo
La Stagione Frankfurt: Rainer Zipperling (cello), Harald Hoeren (harpsichord)
5:07 AM
Nicolaos Mantzaros (1795-1872)
Sinfonia di genere Orientale in A minor
National Symphony Orchestra of Greek Radio, Andreas Pylarinos (conductor)
5:17 AM
Pietro Antonio Cesti (1623-1669)
Tibrino and Gelone's duet 'Pur ti ritrovo alfine' - from Orontea, Act 1 Scene 13 (Tribino, the young page, comes in to call the drunken servant, Gelone, to the Queen)
Cettina Cadelo (soprano: Tibrino) and Gastone Sarti (baritone: Gelone), Concerto Vocale, René Jacobs (director)
5:25 AM
Francesco Durante (1684-1755)
Harpsichord Concerto in B flat
Gerald Hambitzer (harpsichord), Concerto Köln
5:35 AM
Joseph Haydn (1732-1809)
Quartet for strings Op 33'2 in E flat major 'Joke'
Escher Quartet: Adam Barnett-Hart & Wu Jie (violins), Pierre Lapointe (viola), Dane Johansen (cello)
5:54 AM
Clara Schumann (1819-1896)
4 Pièces fugitives for piano Op 15
Angela Cheng (piano)
6:07 AM
Pyotr Il'yich Tchaikovsky (1840-1893) (arranged Ann Kuppens)
Variations on a rococo theme for cello and string orchestra Op 33
Gavriel Lipkind (cello) Brussels Chamber Orchestra.