Main content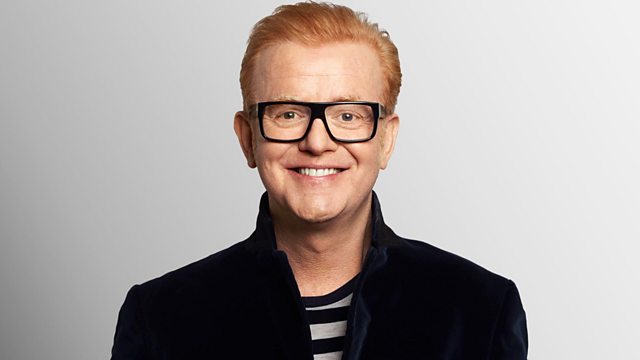 500 Words Final Countdown and Japanese Cuisine
Chris wakes up our 500 Words Final performers John Newman, Alexandra Burke and Kyle from Bastille and we learn about Japanese cuisine with food writer and chef Yuki Gomi.
Chris wakes up our 500 Words Final performers John Newman, Alexandra Burke and Kyle from Bastille who'll be playing live on Friday's show from Hampton Court Palace. We hear your driving test stories including Tony's friend who drove an army tank into a palm tree! Plus we learn about Japanese cuisine with food writer and chef Yuki Gomi who tells us exactly how we can implement Japanese healthy eating habits into our own lives. Vassos is joined in the Sports Locker by tennis coach Judy Murray. Rabbi Dr Harvey Belovski is Pausing For Thought.
Last on
Music Played
Christine and the Queens

Girlfriend (feat. Dâm-Funk)

(CD Single).
Because Music.

John Farnham

You're The Voice

Life In The Fast Lane (Various).
Telstar.
2.

Kaiser Chiefs

Parachute

Stay Together.
Caroline.
001.

The Boo Radleys

Wake Up Boo!

Various Artists - Untitled.
Global Records & Tapes.

Manic Street Preachers

Hold Me Like A Heaven

Resistance Is Futile.
Columbia.
008.

Bruce Springsteen

Dancing In The Dark

Bruce Springsteen - Greatest Hits.
Columbia.

The Beatles

Here Comes The Sun

Arctic Monkeys

Four Out Of Five

Tranquility Base Hotel + Casino.
Domino.

Portugal. The Man

Feel It Still

Perry Como

Papa Loves Mambo

The Best Of Cult Fiction (Various).
Virgin.

Bastille

Quarter Past Midnight

(CD Single).
Virgin Records.

DeBarge

Rhythm Of The Night

Dancing In The Street (Various Artis.
Universal Music Tv.

10cc

The Dean and I

The Very Best Of 10cc.
Mercury.

Alphaville

Big In Japan

The 80's Collection: 1984 (Various).
Time Life.

Gabrielle

Show Me

(CD Single).
BMG Rights Management (UK).

The Wannadies

You And Me Song

Hollywood Cool (Various Artists).
Virgin.

Jess Glynne

I'll Be There

Always In Between.
Atlantic.

Johnny Nash

I Can See Clearly Now
Pause for Thought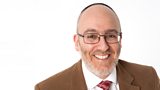 Harvey Belovski, rabbi at Golders Green United Synagogue:
Today, 4th June, was a memorable moment during the Second World War in 1940.  In mid-May the German army had invaded France and progressed rapidly.  Within a week, they had reached the English Channel, forcing the Allied troops back to Dunkirk, on the northern coast of France, where they were a sitting target.
The British government launched 'Operation Dynamo', one of the most audacious evacuation manoeuvres of all time.  Over 338,000 Allied troops were successfully rescued in what Prime Minister Winston Churchill called 'a miracle of deliverance'.  He had expected a terrible disaster, one that, thank God, did not materialise.
Operation Dynamo ended on 4th June.  On the same day, Churchill, who had been prime minister for less than a month, addressed parliament.  There he gave a speech now known as 'we shall fight on the beaches' after its most famous line.  Fearful that a Nazi invasion of mainland Britain was imminent, he spoke of perseverance, valour and his absolute certainty that all would be well in the end.  He said:
We shall fight in France, we shall fight on the seas and oceans, we shall fight with growing confidence and growing strength in the air, we shall defend our island, whatever the cost may be. We shall fight on the beaches, we shall fight on the landing grounds, we shall fight in the fields and in the streets, we shall fight in the hills; we shall never surrender…
Churchill's speech was delivered at the lowest ebb of the war, yet he rallied a nation, encouraging them, inspiring them with his unshakable confidence in a better future.  Who knows how Churchill really felt, but his combination of passion and perseverance – what the author Angela Duckworth calls 'grit' – changed the direction of the war.
Churchill's approach reminds me of an ancient idea that appears in the book of Proverbs:
Although the righteous fall seven times, they rise again, but the wicked stumble when disaster strikes.
A fragile person gets knocked off course easily.  When something goes wrong, they give up and walk away.  In contrast, the mark of the developed person is perseverance, the confidence that however difficult things may be, with God's help, we will eventually succeed.  This is known as 'Dunkirk spirit' named for an extraordinary moment 78 years ago.
Broadcast