Main content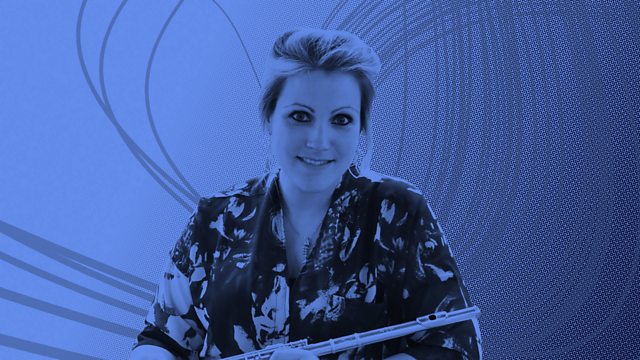 Inside Music with Katherine Bryan
Flautist Katherine Bryan opens up a colourful selection of classical music from the inside, revealing familiar and unfamiliar works in a new light.
A series in which each week a musician reveals a selection of music - from the inside. Today flautist Katherine Bryan chooses works that she knows intimately, including a scene from Aladdin by Nielsen that features four orchestras playing at once, and a wind quintet where the performers have to speak as well as play. Katherine also exposes the challenges for the flute player in making the opening solo of Debussy's Prélude à l'après-midi d'un faune sound effortless.
At 2 o'clock Katherine shares her Must Listen piece. It's a work by a French composer, introduced to her by a French conductor, but she believes its glowing orchestral colours and gritty nature makes it sound far more Russian than French.
A Tandem Production for BBC Radio 3.