Main content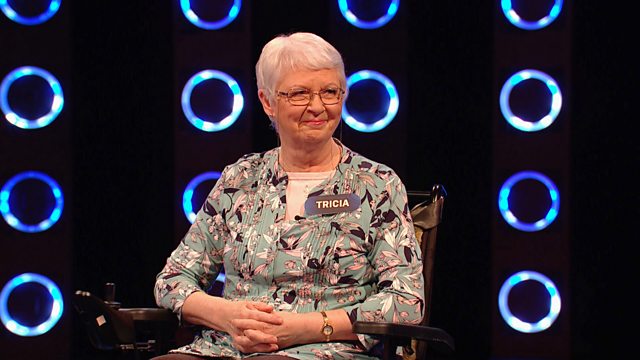 Ore Oduba hosts a high-tension, fast-paced quiz where contestants battle to outrun the Hardball - if it overtakes them, it is game over.
Hardball is the nail-biting, high-speed quiz show hosted by Ore Oduba. Six contestants compete against each other for the chance to win thousands of pounds, but have they got what it takes to outrun the Hardball?
The aim of the game is simple: contestants must get as far down a long, winding track as they can by answering rapid-fire general knowledge questions. Every correct answer moves them one square along the track. However, they are being constantly hunted down by a rolling ball that never stops - the Hardball, and as soon as it passes them, the game is over.
The race is on to stay as far ahead of the Hardball, and their opponents, as they can, because round by round whoever makes the least progress will be going home.
The six contestants are split into two heats, and it is the winners of each heat who face off for the chance to play for the jackpot. But before that, everyone has plenty of opportunity to eye up all the competition throughout the game. In each heat, the contestants first take it in turns to go it alone against the Hardball to add as much cash to the jackpot as they can. The further down the track they get before it passes them, the more money they bank - but whoever banks the least money is eliminated.
The survivors then go head to head on the track at the same time - now, not only do they have to outrun the Hardball, they also have to outrun each other. Competing on the buzzer to answer questions and move ahead of their opponent, whoever gets caught first by the Hardball is out of the game.
In the semi-final, the heat winners must once again race each other down the track to stay ahead of the Hardball. It's a high-stakes clash between the best contestants - the winner goes through to the final, and the loser goes home.
The finalist now gets the chance to win the jackpot by taking on the Hardball one last time - but this time they have to beat it. It is an all-or-nothing finale. If they can stay ahead of the Hardball all the way down to the end of the track the money is theirs, but if it passes them at any point, they leave empty-handed.
Only those who have got knowledge, speed and a cool head under pressure will hold their nerve long enough to win big money.
Last on

Credits
| Role | Contributor |
| --- | --- |
| Presenter | Ore Oduba |
| Series Producer | Barry Hart |
| Executive Producer | Michelle Woods |
| Production Manager | Sabrina Ferro |
| Production Company | Youngest Media |