Main content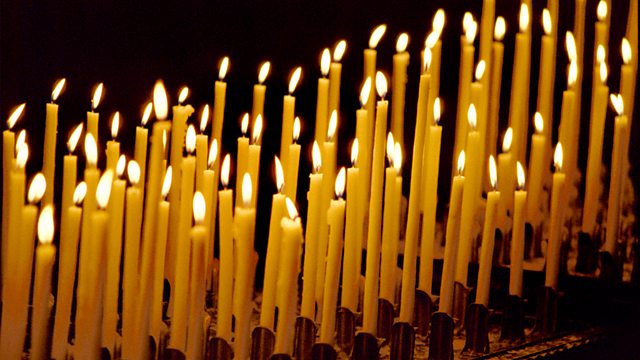 25/05/2018
A spiritual comment and prayer to begin the day with Bishop Richard Chartres, Dean of Her Majesty's Chapels Royal.
Script
Good Morning.
"I do wish I had a faith", someone said to me recently. They were polite and wistful but further conversation revealed that they thought that having a faith was really just floating off into some never–never land of wishful thinking.
It also became clear that they thought that faith was a matter of having some definite ideas about God and banishing all doubt. This is not the picture in the Bible. When the friends of Jesus assembled after his resurrection it is said that "they worshipped him but some doubted"
Doubt is not opposite to faith. We should respect our honest doubts which often serve to move us forward spiritually to deeper trust in the meaning at the heart of the universe.
Christians believe that the opposite to faith is really a life turned in upon the self, which is in reality a living death.
It is of course possible to entertain the belief that whatever meaning there is in the vast emptiness of impersonal space we have to create for ourselves. But this is also a form of faith and in reality it is impossible to live without some kind of working faith which we are called day by day to test by experience. For myself I am more and more convinced with Robert Browning that "this world's no blot for us, Nor blank; it means intensely and means good: To find its meaning is my meat and drink."      
Father, deepen our hunger to see your plan fulfilled for the spiritual evolution of the whole human race and for a world at peace in which there is justice for all humankind and care for the whole creation. And lead us in the way of your Son Jesus to worship you in spirit and in truth. Amen.