Main content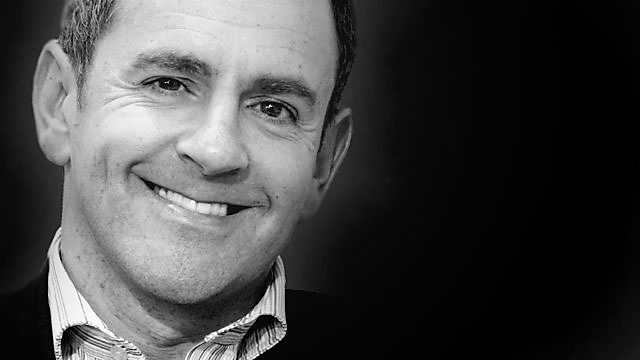 Stephen Jardine stands in. Are we angrier than ever as a society? Ask the Vet and Name the Place
Stephen Jardine stands in. Have we become less tolerant or is customer service getting worse? Plus Bitcoin addiction, Ask the Vet and Name the Place.
Labour MSP Daniel Johnson is bringing forward a member's bill at Holyrood in a bid to create new offences around the abuse and assault of shop workers who sell cigarettes and alcohol. The Labour politician says that surveys suggest as many as 99% of shop workers have had to put up with abuse and violence at work
Have we become less tolerant or is customer service getting worse?
Also on the show
ASK THE VET
This week resident vet Ross Allan is taking your calls on how to keep your pet safe over the summer. Can your dog suffer from sunburn? What are the dangers lurking in your garden? We're taking your questions on 08085929500 or text 80295.
KIDS BOOKS
When Dad of two Mark Philliban found himself getting bored reading kids' books at the end of a long day, he decided to take things into his own hands by writing his own. We're also joined by poet and children's author Roger McGough to find out if there is a secret to writing a successful children's book.
BITCOIN ADDICTION
Castle Craig is thought to be one of the first addiction treatment clinics to offer treatment for people who are addicted to the trading of crypto currencies like Bitcoin. Chris Burn is a Therapist at Castle Craig who specialises in Gambling and Behavioural Addiction. Michael Parsons is a Bitcoin and Blockchain expert.
PODCASTS
With more than a quarter of adults in the UK listening to podcasts we try and find out what all the fuss is about. Halina Rifai is a Music blogger and creator of the podcast Podcart, James Cridland is a Radio Futurologist and X is a Scummy Mummies Podcaster.
PHONE IN 2: ROW V FINE
If you're caught speeding - would you rather get a row or a fine and points on your license....and what would stop you doing it again?
BANK OF MUM AND DAD
According to new figures, parents are parting with thousands of pounds to help their children get on the property ladder but they can't afford to lend as much as they used to. Contributions are highest in London and lowest in Scotland. What is the true cost of the Bank of Mum and Dad?
CAN YOU NAME THE PLACE?
CLUE 1: Today's place-name has something in common with Edinburgh, and something else in common with Perth.
CLUE 2: Its nickname appears in the Bible, and is also the name of an American television crime series.
CLUE 3: Its motto contains a stream name.
CLUE 4: "We're doomed!"
CLUE 5: The final clue is on a Bank of Scotland £5 note.
Last on
Broadcast

BBC Radio Scotland News and Current Affairs Programmes