Main content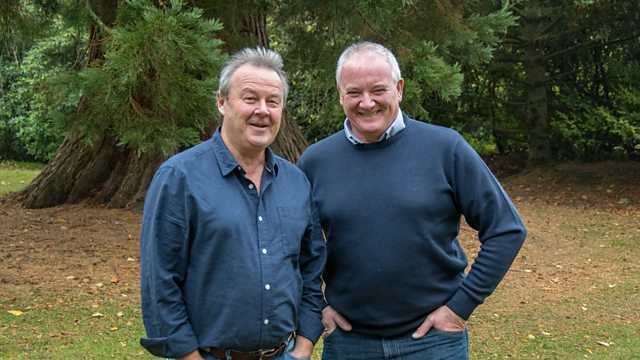 26/05/2018
Join Mark Stephen and Euan McIlwraith for the latest outdoor activities from Shetland to the Borders, plus the key stories for those who live and work in the countryside.
Last week Euan attended the Community Land Scotland conference. This year the theme was what can Scotland learn from community landowners? We find out from some of those who were taking part in the conference.
Continuing a theme of community land ownership, Mark visits Gigha. It was bought by the islanders back in 2002 and has come a long way since then. Mark chats to residents and members of the Gigha Heritage Trust about the challenges and rewards of community ownership and hears how the island has evolved over the past 16 years.
Euan finds out about the latest application for community ownership in Scotland by the Garbh Allt community initiative.
We all know plastic waste is bad for the environment and we need to use less of it. But it's everywhere, how can we possibly get through our day without encountering it? Helen Needham meets one woman who has challenged herself to stop buying any produce in plastic packaging for a whole month.
As most people will know, miners took canaries with them down the mine to warn of deadly gas. The Almond Valley Heritage Trust has continued that tradition with a modern twist as Euan found out.
While Mark was on Gigha he visited Achamore Gardens, one of the popular visitor attractions on the island. Because of Gigha's micro climate, it plays host to many unusual plants and trees from all over the world.
Euan visits another bridge as part of Landward's favourite bridge series. This time he's at Craigellachie.
East Neuk Outdoors based at Cellardyke in Fife is an outdoor centre where school groups, families and individuals can get to grips with a whole range of outdoor activities. Mark went along when a group were visiting.
We have a very interesting soundscape this week of a bat.