Main content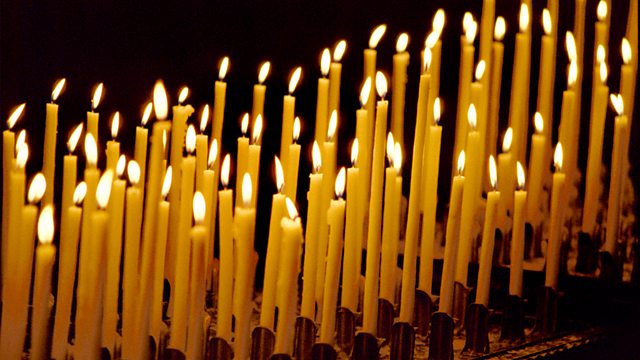 23/05/2018
A spiritual comment and prayer to begin the day with Bishop Richard Chartres, Dean of Her Majesty's Chapels Royal.
Script
Good Morning.
Almost all of us will have had the experience of breaking something that was important to us. If a cherished cup or plate is smashed it is natural to attempt a repair using one of those powerful adhesives and to hope that the joins are invisible and the object will appear as good as new.
The Japanese have developed an art of doing something rather different. It is called kintsugi. The pot or bowl is pieced together using lacquer mixed with powdered gold. The result draws attention to the scars and creates a new work of art. Such objects broken and repaired are not hidden but rather displayed with pride.
There may be a spiritual lesson here. Life inflicts wounds on most of us as we grow and in some cases we have to endure traumatic events. The tendency is to hide such experiences and even to be ashamed of them. Behind so many apparently successful faces there is anxiety or even a tragedy and we might help ourselves and help others if we consciously took the best from such wounds and acknowledged that it is just such experiences that make us unique and precious.
Lord Jesus Christ who took life with thanksgiving and endured the shame and brokenness of the cross in order to give himself to his friends and to transform their lives; Just as he was perfect through suffering, teach us to acknowledge our wounds and to deepen our compassion for all that is broken and imperfect in life. Amen