Main content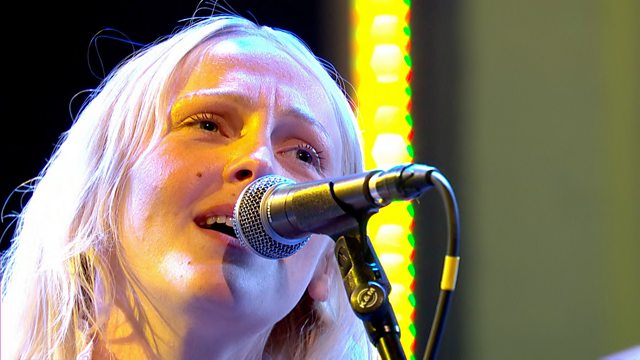 Episode 3
Jools Holland unites a unique cast for one night only. Featuring performances by Bjork, The Breeders, Les Amazones D'Afrique, Deva Mahal, Hailey Tuck and Lump.
Jools welcomes Bjork to his circle of dreams for her first TV appearance in eight years, with a line-up including seven flautists to perform songs from her ninth studio album, Utopia, whose blissed-out soundscapes find the Icelandic queen bouncing back from the heartbroken tones of her last album.
Enter The Breeders, lead by sisters Kim and Kelley Deal, the band that Kim first formed back in 1989 as an offshoot from her full-time band The Pixies. The Breeders recently released their fifth album of splintered American indie, All Nerve.
Les Amazones D'Afrique are something of a female supergroup from west Africa, signed to Peter Gabriel's Real World, and features three lead singers - Rokia Kone, Awa Sangho and Mamani Keita - in their touring party. Here, they perform songs from their acclaimed Republique Amazone debut.
Introducing Deva Mahal, daughter of Taj, who has just released her debut album on Motema, featuring some neo-soul in the vein of British soul queens Adele and Amy Winehouse. Also introducing Parisian-based American neo-jazz chanteuse Hailey Tuck, whose debut album Junk combines her charming and intimate delivery with a contemporary songbook that draws on Leonard Cohen, Ray Davies and Pulp.
Also joining Jools this week is Lump, a unique experimental collaboration between singer-songwriter Laura Marling and award winning producer and founding member of UK acid folk band Tunng, Mike Lindsay, who will be performing a couple of tracks from their upcoming self-titled debut LP.
Credits
| Role | Contributor |
| --- | --- |
| Presenter | Jools Holland |
| Director | Janet Fraser Crook |
| Series Producer | Alison Howe |
| Executive Producer | Mark Cooper |
| Performer | Bjork |
| Performer | The Breeders |
| Performer | Les Amazones D'Afrique |
| Performer | Deva Mahal |
| Performer | Hailey Tuck |
| Performer | Lump |