Main content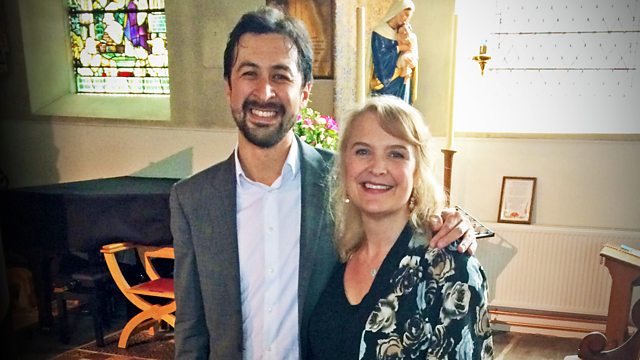 2018 Hay Festival - Mendelssohn Plus performed by Tom Poster
Sarah Walker presents 'Mendelssohn Plus' performed by pianist Tom Poster at the 2018 Hay Festival. Includes works by Mendelssohn, Szymanowska and Clara Schumann.
Sarah Walker presents Mendelssohn Plus, with music performed by the pianist Tom Poster, recorded at St Mary's Church, Hay-on-Wye, during the 2018 Hay Festival. Included in the concert is a selection of Felix Mendelssohn's art songs for piano. This was a new genre at the time, and could be traced to the composer's childhood with his sister, Fanny Hensel, when they would both compose music for the piano and then add texts. Hensel also composed a Nocturne, which the pianist Tom Poster contrasts with other examples in this genre, including examples by Clara Schumann and Maria Szymanowska. The concert ends with scenes from the forest by Robert Schumann, involving a Hunter waiting in ambush, and also a visit to a Wayside Inn.
Tom Poster, piano
Mendelssohn: Sechs Lieder ohne Worte, Op 19b No 1 (Andante con moto)
Mendelssohn: Sechs Lieder ohne Worte, Op 30 No 6 (Venetianisches Gondellied)
Mendelssohn: Sechs Lieder ohne Worte, Op 53 No 2 (Allegro non troppo)
Szymanowska: Nocturne in B flat major
Hensel: Nocturne in G minor
Clara Schumann: Nocturne in F major, Op 6 No 2
Robert Schumann: Waldszenen, Op 82
Produced by Luke Whitlock.