Main content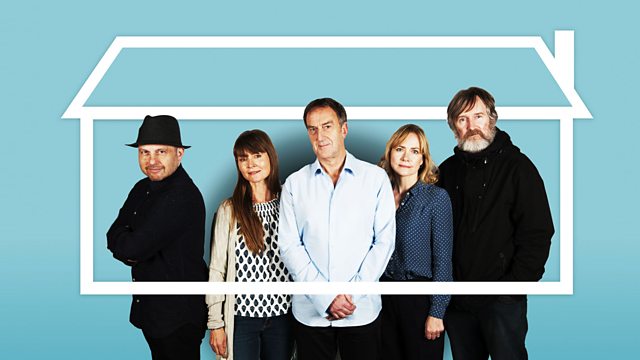 Mitch's birthday is coming and he is trying to avoid any fuss, not least because he is not drinking. Louisa wants feedback after her latest acting role. Stars Angus Deayton.
A sitcom, written by Moray Hunter and starring Angus Deayton, about five single, middle aged neighbours living in flats in a converted house in North London.
Mitch (Angus Deayton) is a widower and part-time therapist who is looking to put his life back together now that he is single and living - supposedly temporarily - with Will (Pearce Quigley), his younger, more volatile and unhappily divorced half-brother.
Elsewhere in the building are schoolteacher Ellie (Abigail Cruttenden) who is shy, nervous and desperately missing her ex-boyfriend, overly honest, frustrated actress Louisa (Kate Isitt), and socially inept IT nerd Morris (Bennett Arron).
In Birthday Drinks, Mitch's birthday is approaching and he's desperately trying to avoid any fuss - not least because he's having a break from alcohol. Meanwhile Louisa is on the warpath, wanting feedback after her latest acting role, but everyone seems to be trying to change the subject for some reason.
An Absolutely production for BBC Radio 4.
Credits
| Role | Contributor |
| --- | --- |
| Mitch | Angus Deayton |
| Ellie | Abigail Cruttenden |
| Will | Pearce Quigley |
| Louisa | Kate Isitt |
| Morris | Bennett Arron |
| Writer | Moray Hunter |