Main content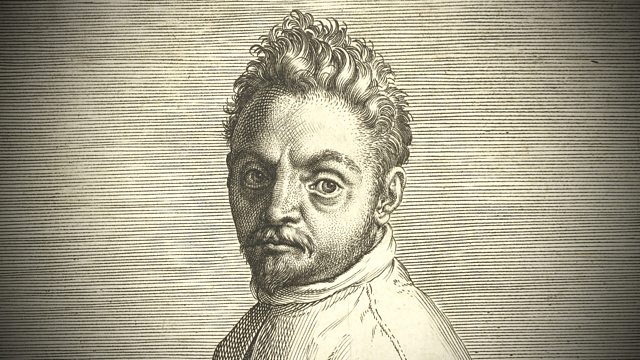 Giovanni Gabrieli was deeply indebted to his uncle Andrea for his musical education and welfare. Donald Macleod looks at the life of the celebrated Venetian composer.
The son of a Venetian linen weaver, Giovanni Gabrieli took his surname not from his father but from his uncle, the composer Andrea Gabrieli. Donald Macleod looks at the life and music of the celebrated Venetian organist and composer, focusing today on his relationship to his illustrious namesake..
In nobil sangue/ Amor se in lei
Consort of Musicke
Anthony Rooley, director
Alma cortes
European Chamber choir
Nicol Matt, director
Lieto Godea Sedendo
The King's Consort
Robert King, director
Fuga del Nono Tono
Canzon Xii T a 10 a due organi
Luigi Ferdinando Tagliavini
Liuwe Tamminga
Angelus ad Pastores
O Magnum Mysterium
The Monteverdi Choir
The Philip Jones Brass Ensemble
John Eliot Gardiner, conductor
Deus qui Beatum Marcum
Canzona [9] a 10
Gabrieli Consort & Players
Paul Macreesh, conductor
Toccata primi toni
Magnificat a 33
Benedictus Dominus a 8
La Capella Ducale
Musica Fiata Köln
Roland Wilson, director.
More episodes
Previous
You are at the first episode