Main content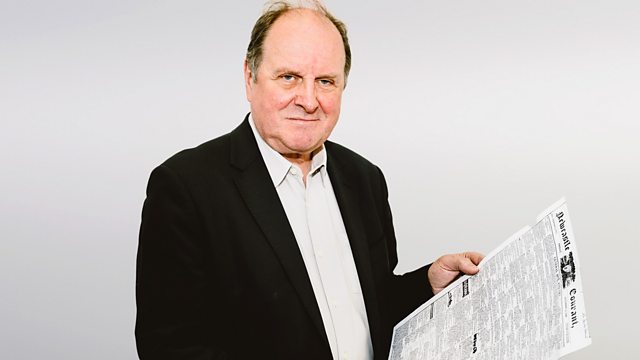 Hereford Journal, 1 January 1800
James Naughtie finds the heartbeat of history in the front page small ads of old UK newspapers. Hereford Journal, 1 January 1800.
James Naughtie explores history through front page small ads. The classified ads in the Hereford Journal of Sunday 1st January 1800 reveal the stresses of a country at war - from "English wines nearly as good as foreign" to the list of the dead and injured from the Battle of Camperdown. The list reveals the breadth of races and countries of origin from Malaya to New York in the crews of Britain's triumphant fleet.
Front page news is a relatively late addition to the newspaper business. For most of their first couple of centuries, British newspapers carried classified ads rather than news on their front page. They transformed the hustle and bustle of the marketplace into newsprint, so you could take it home or to the inn to pore over at your leisure.
James Naughtie travels the country discovering how these front page ads give us a snapshot of time and place, exploring how they weave national and local life together - the heartbeat of history rolling daily or weekly off the presses.
The ads tell us what people were eating, drinking and wearing, what was on stage and what people were playing at home. They mark the mood of the time through notices for public meetings held to stoke up or damp down public fears of crime and political unrest. They are a record of the notices placed for houses and public buildings to be built, licenses applied for and subscriptions raised for publications and commemorations. They show the latest labour saving gadgets "trending" as technology arrived, and they track jobs and trades on the way up and down as the British Empire waxed and waned. The ever present ads for patent medicines record our most popular ailments.
Produced by John Forsyth
A Loftus Media production for BBC Radio 4.