Main content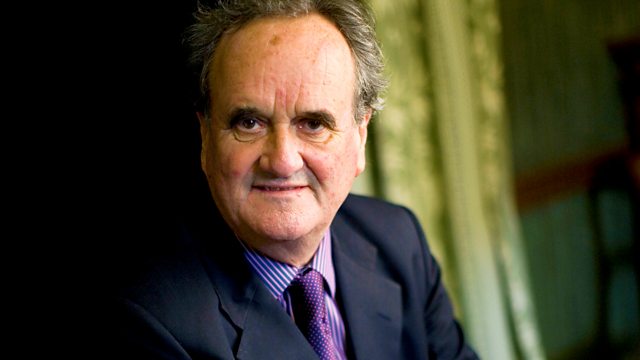 Righteous Anger
Mark Tully considers the positive and negative aspects of one of our most common human emotions. When are we right to be angry, and when does it do harm to others and ourselves?
Mark Tully considers one of our most common human emotions - anger.
Anger is all too easily dismissed as a negative emotion with no capacity for doing good, but Mark considers the positive as well as the negative aspects of this emotion.
In conversation, Rabbi Stuart Altshuler of the Belsize Square synagogue in London gives his definition of Righteous Anger and explains how anger and love can go together.
Mark also considers the misunderstanding that allows some Muslims to think the concept of righteous anger justifies them in using violence, carrying out acts of terror, fighting a Jihad, to take revenge for what they see as insults to Islam or injustices to their fellow Muslims.
And for a Hindu perspective, we hear a fable about an aggressive and poisonous snake that was commanded by a Swami to desist from biting passers-by. The snake took this edict too far and was abused for its passivity. The Swami tells the snake, "I told you not to bite, but I did not tell you not to hiss!"
Throughout the programme, Mark balances the dangers of misdirected or selfish anger with the need for anger as a means of challenging injustice and improving the lives of the disenfranchised. He attempts to discern when to bite, when to hiss, and when to turn the other cheek.
A 7digital production for BBC Radio 4.
Readings
Title: Anger: The Misunderstood Emotion 
Author: Carol Tavris 
Published by Simon & Schuster
Title: Righteous Wrath 
Author: Henry Van Dyke
Out of Copyright
Interview with Rabbi Stuart Altshuler
Title: Islam, Peace and Tolerance
Author: Zahid Aziz 
Published by Ahmadiyya Anjuman Lahore
Title: Rolling Thunder 
Author: Doug Boyd 
Pubilshed by Random House
Title: The Flame of an Anger
Author: Keshav Malik
Published by Samkaleen Prakshan