Main content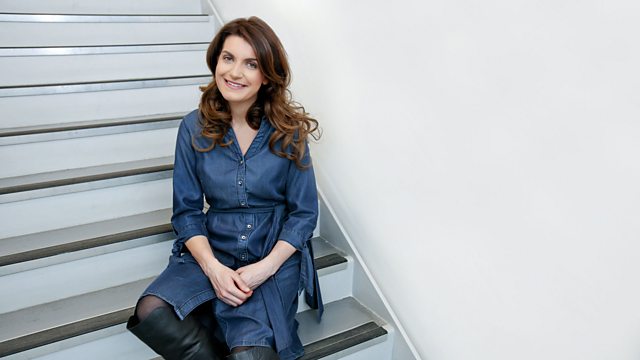 A Week in Sweden
Georgia Mann with a week of concerts from Sweden: Daniel Harding conducts the Swedish Radio Symphony Orchestra in music by Berwald, Schumann & Strauss, plus Mahler from Gothenburg.
Georgia Mann launches a week of concerts from Sweden. The Swedish Radio Symphony Orchestra and their British Music Director Daniel Harding scale the heights in mountain-inspired music by Berwald, Schumann and Strauss; and Susanna Malkki conducts Mahler in Gothenburg.
Franz Berwald: Reminiscences of the Norwegian Mountains
Robert Schumann: Manfred, Op 115 (highlights)
Richard Strauss: An Alpine Symphony
Swedish Radio Symphony Orchestra
Conductor Daniel Harding
c. 3.50pm
Mahler: Symphony No 4 in G major
Camilla Tilling (soprano)
Gothenburg Symphony Orchestra
Conductor Susanna Mälkki
Coming up later in the week:
- Tuesday's programme is entirely conducted or composed by women and features Handel's oratorio The Triumph of Time and Disillusion conducted by Emmanuelle Haïm and starring Sandrine Piau.
- Opera Matinee on Thursday is a controversial production of Mussorgsky's Boris Godunov from Gothenburg Opera with British bass Clive Bayley in the title role.
- On Friday Daniel Harding conducts his Swedish Radio Symphony Orchestra in an enormous Mahlerian Symphony by probably the most controversial composer ever to be born in Sweden, Allan Pettersson.