Main content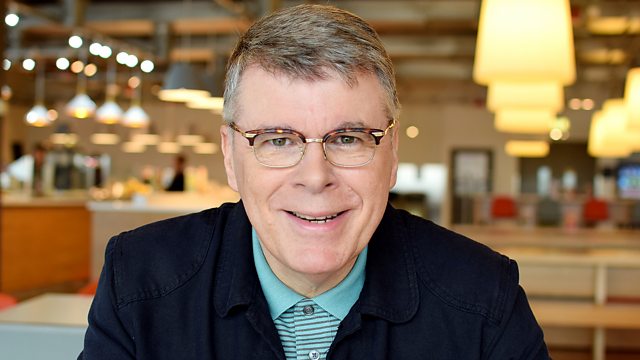 25/05/2018
Le aoigh na seachdain-sa, Eàirdsidh MacFhionghain à Barraigh. Tha e sàs ann an obair ìnnleadaireachd a bharrachd air a bhith ag obair air croit. Guest Archie Mackinnon from Barra.
Dà uair a thìde de cheòl air leth agus còmhradh inntinneach cuide ri Iain Mac 'ille Mhìcheil, a' craoladh beò à stiùdio a' BhBC ann an Glaschu. 'S e aoigh na seachdain-sa, Eàirdsidh MacFhionghain à Barraigh. Dh' ionnsaich Eàirdsidh a chiùird mar dhealanair ann an Steòrnabhagh. Thug e deich bliadhna ag obair ann an ceann a deas Shasainn mus do thill e a dh' Alba, far am bheil e an-diugh an sàs ann an obair innleadaireachd de gach seòrsa. Tha e cuideachd na chroitear ann an Gleann Ruaidh, faisg air a' Ghearastan. Cluinnear seanchas Eàirdsidh agus ceithir de na roghainnean ciùil pearsanta aige. Mar is àbhaist cuideachd, bidh measgachadh math de sheinneadairean is còmhlain aig Mac ílle Mhìcheil fhèin dhuinn. Tha iad sin uile air an taghadh eadar Americana, folk, ceòl Ceilteach is Country & Western, le seann òrain agus feadhainn a tha buileach ùr air an clàradh.
Two hours of chat and music with John Carmichael broadcasting LIVE from the BBC studios in Glasgow. John welcomes Archie MacKinnon originally from Barra. Archie learnt his trade as an electrician in Stornoway. After spending time in London he returned to Scotland and he now lives in Glen Roy, Lochaber where he works a croft. Along with some engaging chat, John's playlist of exceptional music includes Americana, folk, Celtic and country and western. Stand by for some old classics and newly released songs.