Main content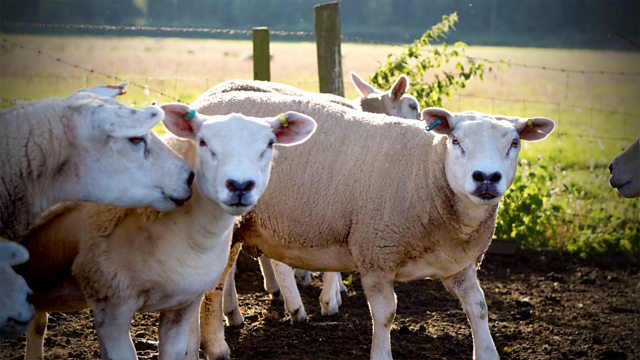 25/05/2018
Alistair plans his future, and Joe asks a favour.
Jazzer complains to Joe that Jim's been miserable since he gave up the piano. Joe discovers that Jim has given up thanks to his advice. Later, Joe pays Jim a visit and tells him that he had always hoped that he would play the piano at his wake - would he really refuse Joe's dying wish? Jim's highly sceptical, but relents on the condition that Joe gives him time to practise by living a very long time.
At The Bull Alistair opens up to Philip about Lavinia. Not only does feel like he's cheated on Shula, but he's also had to let Lavinia down. Their night together went surprisingly well, but a relationship is the last thing he needs. Philip reassures him that going on the rebound is a natural part of splitting up.
Shula's so embarrassed by all the gossip. Jill wonders if Shula's upset because there is a chance the marriage can be saved, but Shula denies this. Back at The Stables Shula and Alistair both try to apologise at the same time. Shula's sorry for her reaction to Alistair's news, and Alistair stresses that he's made it clear to Lavinia that they aren't in a relationship. But Shula's taken aback when he reveals that he's made an appointment with a solicitor. It's the best thing for them both.
Credits
| Role | Contributor |
| --- | --- |
| Writer | Keri Davies |
| Director | Kim Greengrass |
| Series Editor | Alison Hindell |
| Jill Archer | Patricia Greene |
| David Archer | Tim Bentinck |
| Pip Archer | Daisy Badger |
| Tom Archer | William Troughton |
| Brian Aldridge | Charles Collingwood |
| Jennifer Aldridge | Angela Piper |
| Susan Carter | Charlotte Martin |
| Ian Craig | Stephen Kennedy |
| Justin Elliott | Simon Williams |
| Rex Fairbrother | Nick Barber |
| Joe Grundy | Edward Kelsey |
| Will Grundy | Philip Molloy |
| Emma Grundy | Emerald O'Hanrahan |
| Ed Grundy | Barry Farrimond |
| Shula Hebden Lloyd | Judy Bennett |
| Alistair Lloyd | Michael Lumsden |
| Jim Lloyd | John Rowe |
| Adam Macy | Andrew Wincott |
| Jazzer McCreary | Ryan Kelly |
| Kate Madikane | Perdita Avery |
| Philip Moss | Andy Hockley |
| Elizabeth Pargetter | Alison Dowling |
| Freddie Pargetter | Toby Laurence |
| Lily Pargetter | Katie Redford |
| Johnny Phillips | Tom Gibbons |
| Hannah | Helen Longworth |
| Russ | Chris Pavlo |
Countryside Insights from The Archers