Main content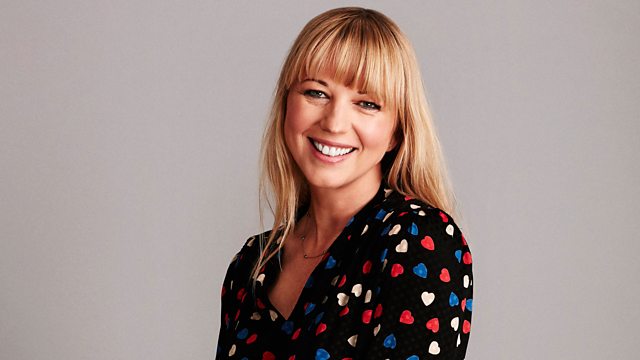 Sara Cox sits in
Sara sits in for Chris. She has some top tunes to kick start your weekend in her Whole Wower, featuring tracks from Wham!, the Backstreet Boys and Kylie Minogue.
Sara sits in for Chris. We speak to three Early Achievers including Julie who's made two batches of cakes, and Jude who's mucked out two horses out on her pony Topic and we celebrate national fish and chip day. Plus there's a Whole Wower of top tunes to get you in the mood for the weekend with tracks from Wham!, the Backstreet Boys and Kylie Minogue. Karthi is joined in the Sports Locker by Frankie Dettori and today's Pause For Thought comes from comedian and writer Paul Kerensa.
Last on

Pause for Thought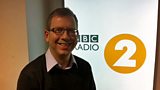 From comedian & writer Paul Kerensa:
Tomorrow for the first time, I'll be a best man. Well Jon the groom's best, but I'll be best at embarrassing him in the speech. This isn't the place for that – tales of Jon dancing on The Big Breakfast… that kilt incident at his 18th… they'll wait.
Jon marries Jenny with their five-month-old baby in tow. I say 'in tow' – she'll be in the pram, rather than clinging to the bridal gown. They're already a family – so perhaps tomorrow's vows are just the icing on the wedding cake. But icing sticks.
I'm only nine years and two children into married life, but I know littluns can take your attention, your energy, and sometimes your eye off the marriage. Every day I seem to make these new vows, unspoken:
"I Daddy, take you Son, and Daughter. To have and to hold your hand and pull you back from traffic from this day forward. For richer but mostly poorer, due to the cost of birthday parties. In sickness down my back when I'm trying to wind you, and in health if you stop bringing bugs back from school. Till leaving-home do us part, if you ever leave home, due to the state of the property market. In the presence of God, and with the help of God because He knows I'll need it, I make this vow... without ever saying it."
There's a theory that we can only maintain 1 or 2 very close relationships at a time; another 3 or 4 pretty close ones, another thirty in the next circle, then 100 occasionals seen at weddings, or 18th birthday parties with that kilt incident.
So when spouses, babies or simply new besties come along, others get bumped down. Jon and I were best mates at school, but we've got new best mates now.
I guess marriage locks in place that closest relationship – the ring a daily reminder, of who my number one is. If children appear and plot a coup for our attention, we remember whom we promised to love and cherish first.
For those getting married this weekend, when you see gifts on that table, perhaps see the marriage itself as God's gift: not to be put away in a drawer, but to be cared for daily, and though kids might prod at it a few times, to be kept unbroken.
So good luck Jon – because tomorrow, the kilt stories will reveal all.
Broadcast