Main content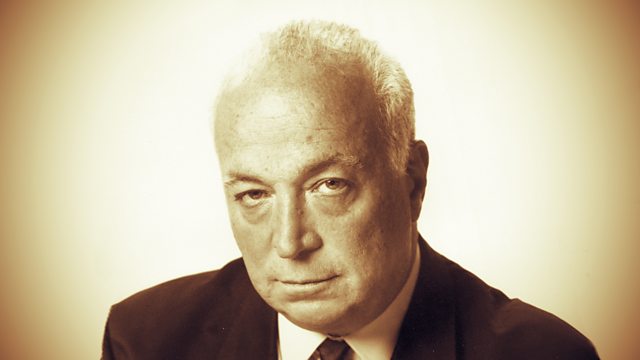 ... Seymour Stein: In an intimate conversation with music aficionado Vicki Wickham, CEO of Sire Records Seymour Stein talks about his career in the music business.
In an intimate conversation with music aficionado Vicki Wickham, CEO of Sire Records Seymour Stein talks about his life in the music business, and the artists he discovered.
As Sire Records celebrates its 50th Anniversary, 74 year old Seymour Stein talks about his career, in which he's helped launch artists such as Madonna, the Ramones and Talking Heads. A Rock and Roll Hall of Fame inductee who established his reputation by often selling listeners the next idea of cool - Ice-T, K D Lang, Seal - in the case of each of these diverse Sire acts, Stein knew what people wanted before they knew for themselves. Stein entered the music business as a teenager at Billboard magazine. Jobs followed with independent labels including King (known for records by James Brown) and Red Bird (the Shangri-Las) before Stein founded Sire in 1967 with Richard Gottehrer. Moving into the 70s, Stein heard about a band called the Ramones and signed the hugely influential New York punk band. After that Stein seemed to predict where music was headed, from punk to new wave to synth-pop to metal.
Born in Brooklyn, Seymour Stein's passion for music took hold during his early days as an intern at Billboard magazine while still in High School. Following graduation in 1959 Stein worked in the chart department for over two years before moving to Cincinnati to get a grass roots education of the music business at King Records from his greatest mentor Syd Nathan where he worked with R'n'B artists including James Brown and Hank Ballard. He was able to notice that changes were happening in music with country music crosses into the pop music charts and he witnessed the birth of Doo-Wop with hits like Gee by The Crows, and Hearts of Stone by Otis Williams and The Tramps. This all led to the birth of Rock'n'Roll and Elvis Presley and Seymour was there to experience it all.
Stein left Nathan to work for Herb Abramson who was setting up his own label which proved a disaster and he was out of work in 3 months. He returned to New York in 1964 to work with George Goldner, who had just joined forces with legendary songwriter Jerry Leiber and Mike Stoller to form Red Bird Records headquartered in the Brill Building. Stein said this was a sheer delight and Goldner was great to work for and was an expert on music; he had introduced Latin Music to the United States before the emergence of doo-wop. While working in the Brill Building Seymour met and became good friends with Richard Gottehrer and in 1967 they went into partnership and founded Sire Productions.
Sire began by licensing & releasing albums by British progressive-rock acts like Climax Blues Band, Renaissance and Barclay James Harvest as well as Focus from Holland, whose album, Moving Waves was Sire's first platinum album back in 1973 and their track Hocus Pocus was the first million selling single. Seymour was a believer in the English rock scene since the late 1950's - long before the British invasion of the US. In London in the late 1960's, he had met Mike Vernon, who worked for British Decca, where he produced Eric Clapton, John Mayal's Blues Breakers, Ten Years After, and Savoy Brown Blues Band. Stein and Gottehrer helped Mike Vernon start his own label Blue Horizon, the company that launched the careers of the original Peter Green's Fleetwood Mac and also Chicken Shack, featuring Christine McVie. One of Sire's first artists was Martha Velez and she recorded a blues album produced by Vernon which featured many of the artists on his Blue Horizon label.
Vicki Wickham had met Seymour back in the 70s and was introduced to him by her friend & Brill Building song-writer Ellie Greenwich, and at the time she was just changing the image of female singing group Labelle, and Seymour, of course knew them from the 60s when they were Patii Labelle and the Bluebelles. In fact he had worked with them and recorded an album with them called Live at the Apollo.
During the 70s & beginning of the 80s Stein concentrated on licensing music from the UK to release in the US on Sire including Best of British Blues compilation albums and also artists who had been on more than one label including Duane Eddy and Paul Anka.
He noticed how the music scene in New York was under-going a transformation and this was helped by clubs like CBGBs and Max's. He met Hilly Krystal who managed CBGBs and he had an open mic policy at his club, and so many new acts could test the water there. Richard Gottehrer decided he wanted to get back into record producing so he left Sire and he discovered Blondie at CBGBs and made their first records with them. Seymour carried on with Sire, and after his wife Linda and friend Danny Field had heard a group called The Ramones at CBGBs - he signed them and got them in the studio within a week to record an album and they were a new sensation. Heralding in the era of punk the Ramones were soon joined on Stein's roster by Talking Heads who also got his attention appearing at CBGBs.